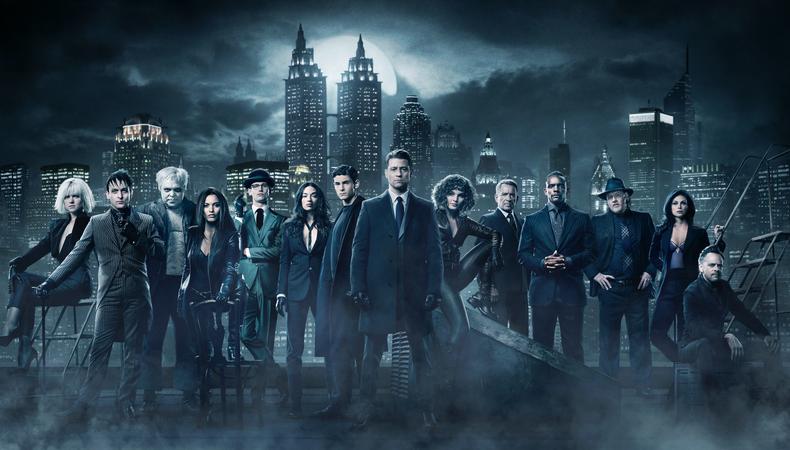 Today's casting roundup contains a few killer opportunities. The Fox hit "Gotham" is currently seeking athletic or military-looking actors to play assassin types in its fourth season. There are also comedic roles available in a series of commercials for CreditBox, and a lead role for a cis or trans male actor in the short documentary, "Aquarium."
FOX'S "GOTHAM"
Join Season 4 of Fox's "Gotham" in a background role. Male and female talent, aged 18–50, are wanted to portray assassin types. Athletic or military-looking individuals are especially wanted. All talent must have full day and night availability for a Jan. 8 shoot in New York City. Pay is $166 for eight hours of work for union actors and $88 for eight hours for nonunion actors. Apply here!
CREDITBOX COMMERCIALS
Casting is currently underway for a series of fun, modern, tongue-in-cheek commercials for Creditbox.com. A female actor, aged 25–35, is wanted for the lead role of Francine, the brains of her friend circle. There is an additional lead role for a male actor of the same age range to play Michael, a fun and goofy hipster. Shooting will take place over one day in late January in Chicago, Illinois. Pay is $600. Apply here!
"AQUARIUM"
"Aquarium," a short documentary film that follows the journey of Jose/Angel, a 64-year-old actor coming to terms with their true gender and sexuality, is now casting a lead role. A male, cis or trans actor, aged 50–75, is wanted to play David, a warm and masculine character dating a trans woman. The production will shoot Dec. 22 in the downtown Berkeley, California area. Pay is $200 for a half day of filming. Apply here!
Want to see even more gigs? We've got 'em in our Backstage casting calls!