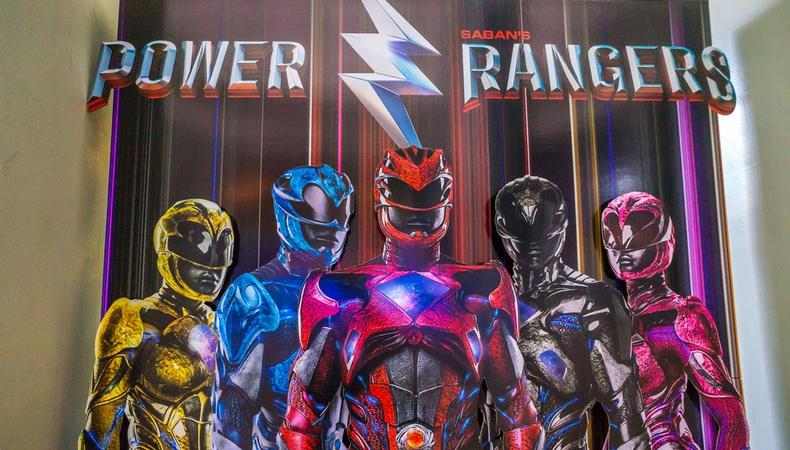 Jump into action and apply for the great gigs in today's roundup! Join the cast of "Power Rangers: Beast Mode," the new season of the Nickelodeon live-action series, shooting soon in New Zealand. Plus, a hidden camera prank show is looking for couples, a teen-centered editorial is looking for a model, and a dystopian podcast is casting its lead.
"POWER RANGERS: BEAST MODE"
Casting is underway for "Power Rangers: Beast Mode," the new season of the Nickelodeon live-action series. Male and female talent, aged 18–25, with strong athletic skills, such as martial arts, dance, aerobics, or gymnastics, are wanted to portray high school students. Acting experience is a plus but not required. Actors should be average weights and heights. Production will take place in Auckland, New Zealand and those cast must be willing to relocate for approximately eight months. Some pay will be provided. Apply here!
NETWORK DIGITAL SERIES
Actors who are currently in relationships are wanted for a network hidden camera prank shoot. Talent, aged 18–38, with good improvisation skills are sought at this time. Filming will take place April 17–June 17 on a weekly basis in New York City. Couples will be paid $400. Apply here!
"SWEETIE"
A teen-centered editorial print gig titled "Sweetie" is looking for a South Asian, female, plus-size (clothing size 14–20) model, aged 16–26. Dimples are a plus. The photo shoot will take place sometime in April at a studio in NYC. Pay is $150 per hour for a four-hour shoot. Apply here!
"THE CHOICE" PODCAST
Casting continues for "The Choice," a dystopian podcast set in a future where laws were passed banning any form of birth control, abortion, or sex education. A female actor, aged 25–40, is sought to play the lead role of Margaret Carter, a physician facing the death penalty. There is also a second lead role for a male actor to play Margaret's husband. Rehearsals will take place in the spring and production begins this summer in Portland, Oregon. Pay is $125 per day, with meals provided. Apply here!
Want to see even more gigs? We've got 'em in our Backstage casting calls!