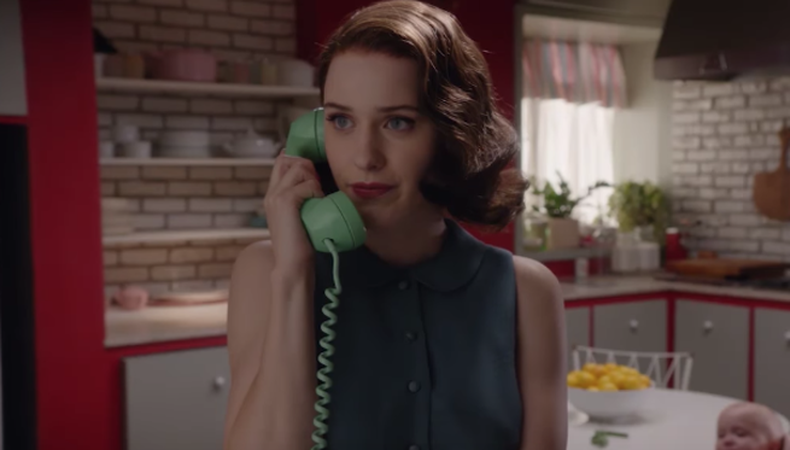 Go back in time on screen this year as a background actor in Amazon's "The Marvelous Mrs. Maisel," now casting talent for its second season in New York City. Plus, a new A&E series on scary pranks is casting physically-specific actors, a World Cup commercial is shooting in Los Angeles, and a young boy is wanted to play a supporting role intended for TV.
"THE MARVELOUS MRS. MAISEL"
The smash hit series "The Marvelous Mrs. Maisel" is now casting background actors for its second season. Talent, aged 18 and older, with dance experience is wanted to portray department store customers. Talent must be comfortable working with atmospheric smoke and not have a wool allergy. Men must be comfortable receiving a period-appropriate haircut, and women must have hair no longer than shoulder length with natural colors. There will be a fitting on April 9 with shooting to follow on April 25 in NYC. Pay is $250 for eight hours of work. Apply here!
DIGITAL SERIES FOR A&E
Casting is now underway for a new digital series about scary pranks for A&E. Male talent, aged 18 and older, with specific physical characteristics, including a little person and two "creepy-looking" older men, are wanted for the series. Filming will begin in mid-April and run until June. Pay is $300. Apply here!
"LA MEJOR SELECCION"
"La Mejor Seleccion," a spot for the World Cup about a family that looks like they are at a stadium but in reality they are shopping at a Curacao store, is now casting four Latino/Hispanic actors, aged 12–59, to play members of the family, as well as a soccer player. The actor playing the soccer player must know how to handle a soccer ball at a high skill level. The commercial will shoot overnight on April 19 in Los Angeles. Pay is $400 for 12 hours of work. Apply here!
"OUT IN THE OPEN"
Join "Out in the Open," a small pilot project for major distribution consideration. A young Black male actor, aged 12–17, is wanted to play the supporting role of Jordan, a polite and active boy. Filming will take place on April 11 in the Atlanta, Georgia area. Pay is $64 for eight hours of work, with IMDb credit provided. Apply here!
Want to see even more gigs? We've got 'em in our Backstage casting calls!