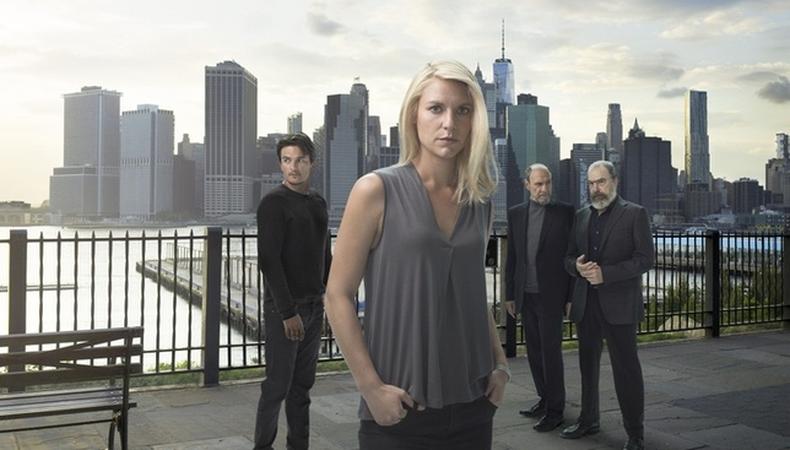 It's not just in your dreams—you can be on Showtime's "Homeland" this Christmas, as the long-running series is currently casting male and female talent to portray military members in background roles for a shoot next week. There are also roles available for voiceover actors in a sci-fi audio drama, a recurring gig as a streaming game show host, and a print campaign for models of all sizes and ethnicities.
"HOMELAND"
Join season seven of the hit Showtime drama series "Homeland," starring Claire Danes and Mandy Patinkin in a story about Washington D.C.–based CIA operatives and alumni engaged in counterterrorism and national security operations. Male and female talent, aged 18–45, are sought to play uniformed military roles. Men must be clean-shaven and okay with getting a haircut, and women must have natural nails without polish. The production will shoot on Dec. 19 in Richmond, Virginia. Some pay will be provided. Apply here!
UNTITLED STREAMING GAME SHOW
Casting is now underway for a live stream game show host. Talent, aged 25–35, with a background in improv or stand-up is wanted for the gig. Ability to ad-lib or adjust on the fly is a necessity and hosting or prompter experience is a plus. The production is looking to shoot in late January in Los Angeles. Pay is $250 per session. Apply here!
"JOSEPH"
Tresh.co is currently casting "Joseph," a sci-fi audio drama about a young veteran bounty hunter who loses his license because of a terrorist who plots a series of kidnappings using stolen exoskeleton technology. A female actor, aged 21–37, and a male actor, aged 25–60, are wanted to voice two supporting roles in the production: Lela, a protective and loyal fiction writer, and Gustavo, a pompous and pretentious British bounty hunter. The roles record dates TBD in L.A. Pay is $200–$400 per day. Apply here!
LOOKBOOK44 PRINT CAMPAIGN
Lookbook44, a fashion, lifestyle, and entertainment magazine designed for trendy readers is seeking models of all shapes and sizes for various print editorials. Talent, aged 18–30, is wanted for the gig. The campaign will shoot January–April in NYC. Pay is $1,200 plus travel and accommodation. Apply here!
Want to see even more gigs? We've got 'em in our Backstage casting calls!