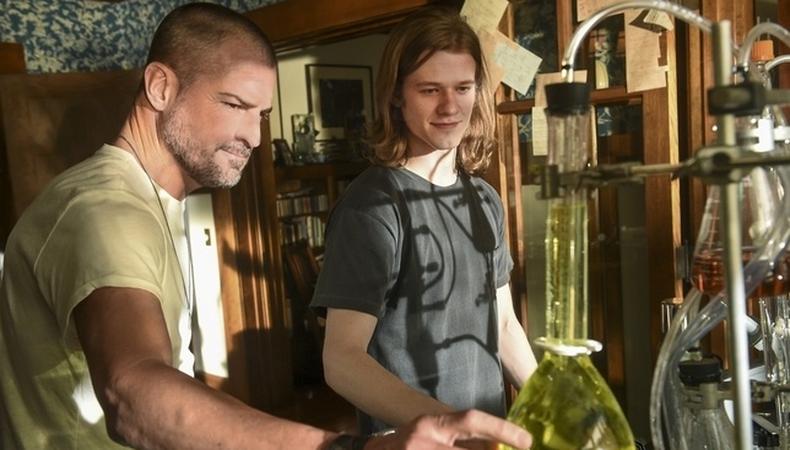 Get a little crafty with the opportunities in today's casting roundup. CBS's "MacGyver" reboot is currently looking for background actors for its second season, premiering this September! There are also roles available for a Christmas show at a dinner theater, a short film about a strange journey to NYC, and a stage musical by Pasek & Paul!
"MACGYVER"
CBS's "MacGyver," starring Lucas Till and George Eads, is casting background roles for its second season. A reimagining of the classic series, "MacGyver" follows Angus "Mac" MacGyver who "uses his extraordinary talent for unconventional problem solving and vast scientific knowledge to save lives" at a top secret organization he created within the U.S. government. The production is currently looking for male and female talent aged 21–59 to portray high roller card players. There is also a background role available for a female actor ages 21–29 to portray a cocktail waitress. All actors should have dark hair and an olive complexion. The production shoots July 17 in Atlanta, GA. Pay is $68 per eight hours of work. Apply here!
"HEADED TO NEW YORK"
Casting is currently underway for "Heading to New York," an experimental, narrative short that follows three people on their strange journey to NYC in the back of a cargo van, "where these wild, clashing personalities try to stay sane." Male and female talent aged 25–70 are needed to fill three roles. The film relies heavily on dialogue. "Headed to New York" will rehearse once prior to the shoot (likely online) and shoots three days between Aug. 5–10 in and around Princeton Junction, NJ. Daily pay rate is TBD, with food and travel compensation provided. Apply here!
"DOGFIGHT"
"Dogfight," an upcoming musical from Bella Vita Entertainment, is currently looking for actors to fill supporting and chorus/ensemble roles. The show, which includes music from "Dear Evan Hansen" and "La La Land" duo Benj Pasek and Justin Paul, will highlight military glory of the 1960s and the Marines' obsession with the cruel game "dogfight." Male and female talent aged 18–32 are needed for specific supporting and ensemble roles. Actors playing Marines must be dancers, have excellent harmonizing skills, and be willing to cut hair short. The production rehearses Aug. 15–Sep. 16 and will play at the Malibu Playhouse in Malibu, CA Sept. 7–10 and Sept. 14–17. Some pay will be provided. Apply here!
"TIMELESS MEMORIES OF CHRISTMAS"
La Comedia Dinner Theatre is currently casting "Timeless Memories Of Christmas," a musical revue-style Christmas show. Male and female talent aged 18 and older are needed for the show, which will run from Nov. 1–Dec. 31 in Springboro, OH. There is an open audition on Aug. 29 in NYC, and rehearsals will begin Oct. 15. Pays is $325 per week, with housing, transportation, pre-performance meals, vacation, and more provided. Apply here!
Want to see even more gigs? We've got 'em in our Backstage casting calls!