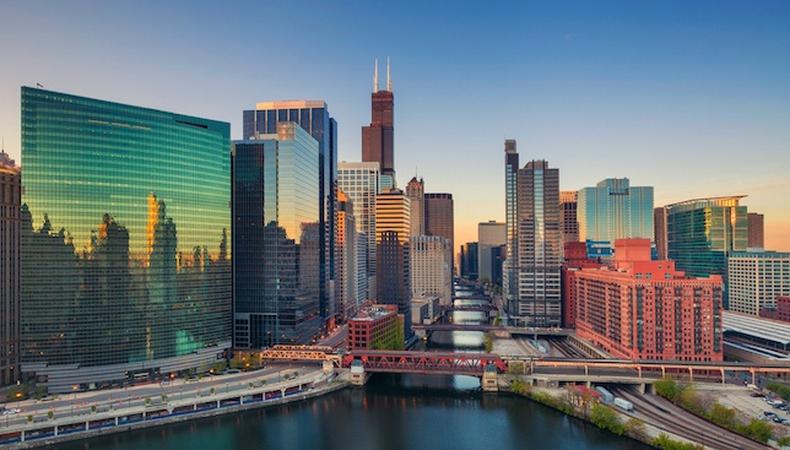 Make Chicago your kind of town this summer and join the upcoming Showtime series "The Chi" as a background actor! There are also roles available in a play running this fall in Philadelphia about stressed-out corporate consultants, and two short films with dark, challenging stories.
"THE CHI"
"The Chi," an upcoming Showtime series about a young African-American man coming of age, is currently casting Chicago actors for background roles. Male and female talent 18–40 are sought to portray several roles, including playground moms and young sweethearts. There are also multiple roles available for younger actors aged 5–17. "The Chi" shoots July 26 in Chicago. Pay starts at $88 for eight hours of work. Apply here!
"IDEATION"
"Ideation," a play running this fall in Philadelphia, is seeking an actor to fill its cast. "Ideation" is a thriller that focuses on a group of stressed-out corporate consultants about to present their work on a mysterious project, finding the specifics of what they aren't being told increasingly hard to ignore. A male actor ages 25–35 is needed to play the supporting role of Sandeep, a recent Ph.D raised in a wealthy Delhi family. Rehearsals for "Ideation" begin Sept. 19, and the production runs Oct. 12–Nov. 5 in Philadelphia, PA. Pay is $400 per week with EMC points available. Apply here!
"DISCLOSURE"
Casting is underway for two roles in "Disclosure," a short film "based on a child sex abuse investigator responding to accusations against a boy's father." A female actor ages 32–42 is sought to play the lead role of Jackie, a "professional, intelligent, and decisive" CPS sex abuse investigator. There is also a supporting role available for a young male actor ages 14–17 to portray a runaway teenager. The production shoots mid-Aug. in Las Vegas, NV. Pay is $50 per day (three days total) for the lead role only, plus meals and credits provided. Apply here!
"RABBITHOLE"
Several roles are available in the short film "RabbitHole," shooting in Texas this fall. "RabbitHole" focuses on Sarah, a single mother, who has decided to take shelter in a bunker to protect her son, James, and finds challenges as James ages. A female actor ages 20–32 is needed to play Sarah, and a young male actor ages 5–9 is needed to play James. There is also a supporting role available for a male actor ages 20–40 to play James Sr., Sarah's love interest. Rehearsals will be held on weekends in late Aug. The production will take place Sept. 15–18 in Corpus Christi, TX. Pay is $50 per day, plus meals provided. Apply here!
Want to see even more gigs? We've got 'em in our Backstage casting calls!