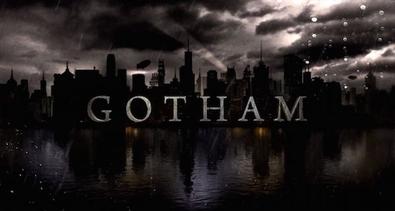 Start your week off on the right foot with today's roundup of fantastic stage and screen opportunities. We have a background gig on Fox's hit "Gotham," a nonunion play, and more` below!
"GOTHAM"
Male and female talent ages 21–55 are need for to depict background "upscale society types" in a shoot slated for Feb. 1. The gig will pay $88/eight hours, and will shoot in New York City.
"DA CAPO"
Two lead and four supporting roles are sought for "Da Capo," a short student film for the School Of Visual Arts. The piece, about "two voice actors married to each other," will shoot March 3–5 in New York City and Jersey City, New Jersey. The production will compensate $125/day, provide on-set meals, and adhere to a SAG-AFTRA Student Film Agreement.
BEAR BUTT HAMMOCKS ONLINE COMMERCIAL
Talent is needed for several roles in an upcoming commercial shoot for Bear Butt. The spots will be used on the brand's website and social media platforms, and will shoot Feb. 1 and 2 in San Diego, California. Hired talent will be paid $50–$200, depending on the role.
"CHANGING TIDES"
Casting is underway for lead and several supporting roles in the Magari Theatre Company's "Changing Tides," a nonunion play. The piece, following "a new god by the name of Jesus [who] has entered the Roman Empire," will run March. 31–April 6 in Duluth, Georgia. Cast members will be paid biweekly beginning the first week of rehearsals on Feb. 20.
For more jobs still, check out Backstage's casting calls!
And visit our YouTube channel for industry advice from the experts who know!