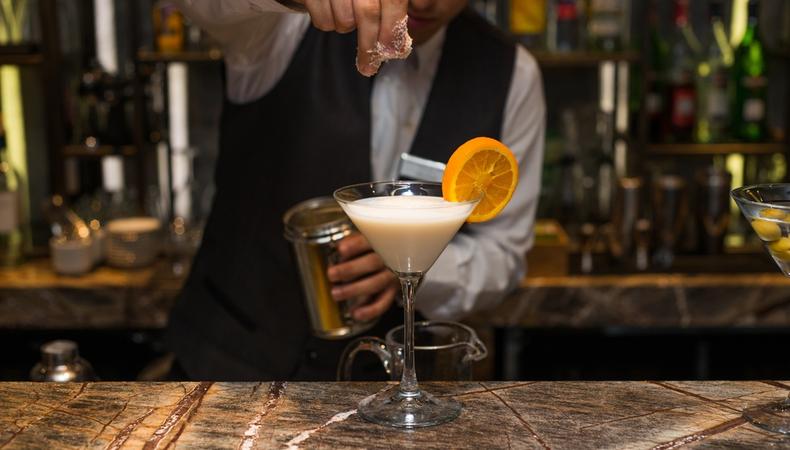 Want to sit at a bar all day while spilling your troubles to the bartender—and get paid to do it? Today's roundup of casting notices offers the chance for you to do just that, plus three other paid gigs both onstage and screen!
"BAR THERAPY"
"Bar Therapy," a docuseries about bartenders and their relationship to patrons is casting talent to fill both of those roles. Male and female talent ages 40–75 are sought for bartenders with "a big presence," while male and female talent ages 21 and up are sought for bar patrons who are "willing to sit at a bar and spill their guts to the bartender." Shooting is set for one or two days in February in Los Angeles. Compensation will be $100 for patrons and $250 for bartenders.
"MY AMERICAN DREAM"
Cinematic telenovela "My American Dream" is casting for several lead, supporting and day player roles. The series, "about the immigrant struggle in the United States," will shoot Feb. 17–19 in Houston, Texas. The production will provide meals, with pay rates to-be-determined.
MEDICAL TRAINING VIDEOS
Talent is needed for several roles in a series of medical training videos shooting late February in New York City and early March in Chicago, Illinois. Production will take two–three days in both locations. Smaller roles will be compensated $150–$250, while leads will earn up to $1,100.
"WOMEN YOU THOUGHT YOU KNEW: A TRILOGY"
Talent is sought for lead and supporting roles in nonunion stage drama "Women You Thought You Knew: A Trilogy." The piece, a "trilogy of dramatic plays about so-called 'scandalous women' for Women's History Month," will run March 20–26 in New York City. Hired talent will be paid $200–$300 for all performances.
If these gigs don't suit you, browse Backstage's casting calls for more!
And visit Backstage's YouTube channel for expert tips on your next audition!