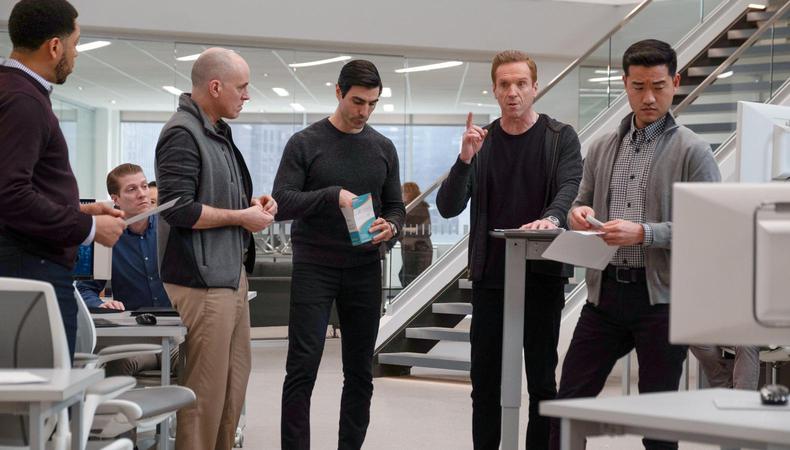 Wrap up your week with today's top gigs! Portray townspeople on Season 6 of the hit Showtime series "Billions." Plus, a sitcom set in and around the infomercial industry, an online clothing brand shoot, and a product video shoot are casting talent.
"BILLIONS"
The Showtime series "Billions" is continuing to cast background roles for its sixth season. Talent, aged 18 and older, is wanted to portray Upstate townspeople for upcoming shoots on May 4 and 5 in Warwick and May 7 in Bedford, New York. COVID-19 tests will be required before filming dates. Pay is $165 for 10 hours of work for nonunion actors. SAG rates apply to union members. Apply here!
"BUT WAIT THERE'S MORE"
Join the cast of "But Wait There's More," a half-hour sitcom set in and around the infomercial industry. An Asian male actor, aged 55–65, is wanted for the day player role of Ming. Remote readthroughs and rehearsals will take place starting on May 22, followed by filming on June 10 or 11 in New Jersey. Pay is $300 per day with transportation and meals provided. Apply here!
MODELS FOR ONLINE CLOTHING BRAND
Models, aged 18–26, are wanted for a casual clothing brand shoot that will be held on May 8 in West Hollywood, California. Pay is $30 per hour plus $30 for transportation. Apply here!
ACTORS FOR THE 60S AND 21ST CENTURY THEME PRODUCT VIDEO SHOOT
Simplimotion Inc is casting two actors, aged 20–28, to play a couple in a product video that starts in a 1960s environment and transitions to modern day. Open casting calls will be held in Los Angeles on May 12. Filming will take place at the end of May. Pay is $200 with meals provided. Apply here!
Looking for remote work? Backstage has got you covered! Click here for auditions you can do from home!