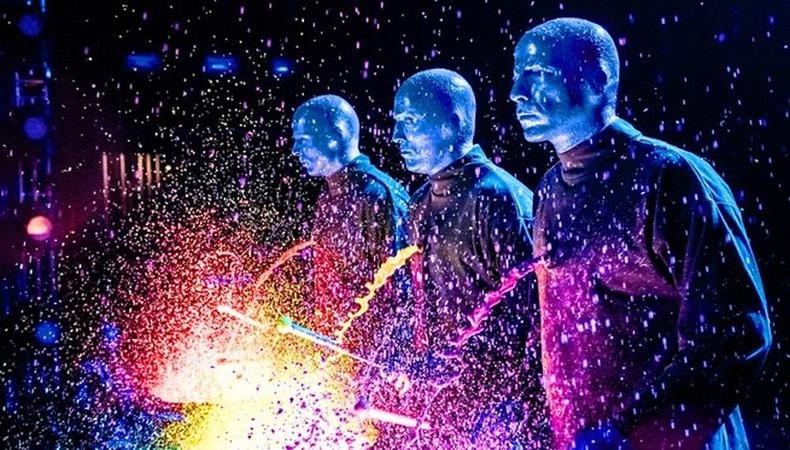 The great gigs in today's casting roundup will have you feeling anything but blue. The Blue Man Group is holding auditions for talented and versatile performers around the U.S. Plus, a dystopian short film, a pilot for a scripted comedy series, and a high-paying makeup brand shoot are casting around the country.
BLUE MAN GROUP, NEW YORK AUDITIONS - NOV. 14
Blue Man Productions is seeking performers for the internationally acclaimed multimedia performance group the Blue Man Group. Talent, aged 18–45, with a background in physical theater and improvisation is wanted to audition. Drumming skills and musicianship are an advantage but not required. Auditions will be held on Nov. 14 in New York City. Shows are ongoing in Boston, Massachusetts; Chicago, Illinois; Las Vegas, Nevada; and Orlando, Florida. Pay is $1,000 per week. Apply here!
"SPARK"
Blacklight Pictures is casting "Spark," a short film set in a future dystopia about a poor worker who joins a militant terrorist group in order to save the life of his dying sister. Talent, aged 18–50, is wanted for several leads and supporting roles including the starring role of Béla. Filming will take place on March 16–20 in NYC and Long Island, New York. Pay is $120 per day for nonunion actors and Ultra-Low Budget rates for union actors with meals and local travel provided for all. Apply here!
"THE CLONES"
Two female actors, aged 20–66, are wanted to play supporting roles in the pilot for "The Clones," a half-hour scripted comedy. Filming will take place on Nov. 23 at Silver Dream Factory in Anaheim, California. Pay is $200 per day with meals provided. Apply here!
MAKEUP BRAND VIDEO SHOOT
French, Latina, Asian, and white women, aged 24–47, are wanted to talk about their skin problems for a makeup brand video shoot. The shoot will take place on Nov. 13–15 in NYC. Pay is $750. Apply here!