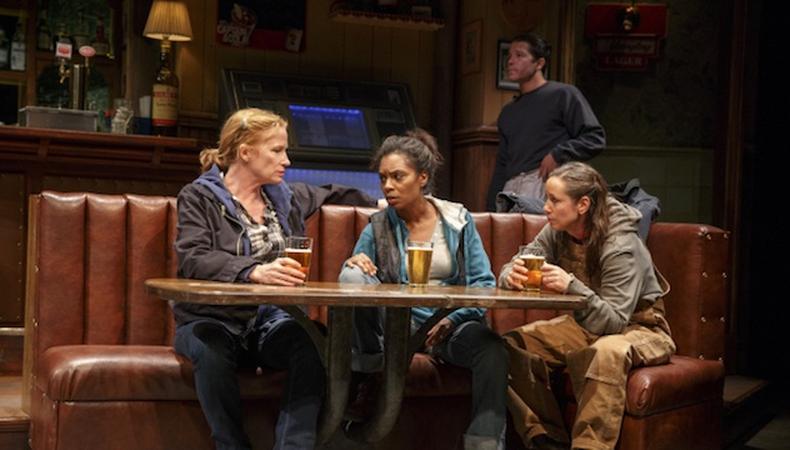 This week's roundup is comprised of six stage opportunities which include Broadway and other fantastic theatrical gigs all over the country—even Dollywood! Check out these union and nonunion productions below, and see if there's a role for you!
"SWEAT"
Union talent is sought for the Broadway production of Lynn Nottage's "Sweat," depicting a group of steelworkers in Berks County, Pennsylvania. The piece, following an acclaimed run at the Public Theater, will begin its run at Broadway's Studio 54 on March 4, 2017. Auditions will be held Jan. 6 and Jan. 7 at New York City's Pearl Studios.
"MY FAIR LADY"
Olney Theatre Corporation is casting union actors for its upcoming production of "My Fair Lady." Seeking talent for the leading roles of Eliza Doolittle and Henry Higgins, the 14-person production (which will be set in the modern age) will run June 21–July 27, 2017 in Olney, Maryland. Auditions will be held by appointment Jan. 18 and Jan. 19 in NYC.
"THE SAN FRANCISCO DUNGEON"
Casting is underway for "The San Francisco Dungeon," an immersive production billed as "a 60-minute journey through San Francisco's past from the Gold Rush to Alcatraz." Male and female actors ages 18 and up are needed to portray dungeon leaders, and will be required to commit to three weekly performances in San Francisco, California.
"SISTAS: THE MUSICAL"
St. Luke's Theatre's production of "Sistas: The Musical" seeks union talent for its ongoing run in NYC. The Off-Broadway show, which is "the story of African American women told through popular music," is casting a swing aged 25–45 to understudy all four African American roles in the show. By-appointment auditions will be held at St. Luke's Theatre Dec. 20.
DOLLYWOOD AUDITIONS
Performers ages 17–35 are needed for several Dollywood productions including "Little Engine Playhouse," "My People" and "Live at the Backporch." Dollywood will run March–December 2017 in Pigeon Forge, Tennessee. Pay begins at $455 and the production will provide travel and relocation stipends. Auditions will be held Jan. 14, 2017 at the Virginia Samford Theatre in Birmingham, Alabama.
"INFORMED CONSENT"
Both union and nonunion actors are sought for "Informed Consent," a drama about "one woman's quest to answer the mysteries of science and her own life." Seeking talent for four leading roles, the piece will rehearse in February, with a run slated for March 17–April 9, 2017 at American Stage in St. Petersburg, Florida. Pay will depend on union status. Transportation and housing will be provided.
Want to see even more onstage gigs? Browse our theater listings! And for expert advice on nailing that audition, visit Backstage's YouTube channel!