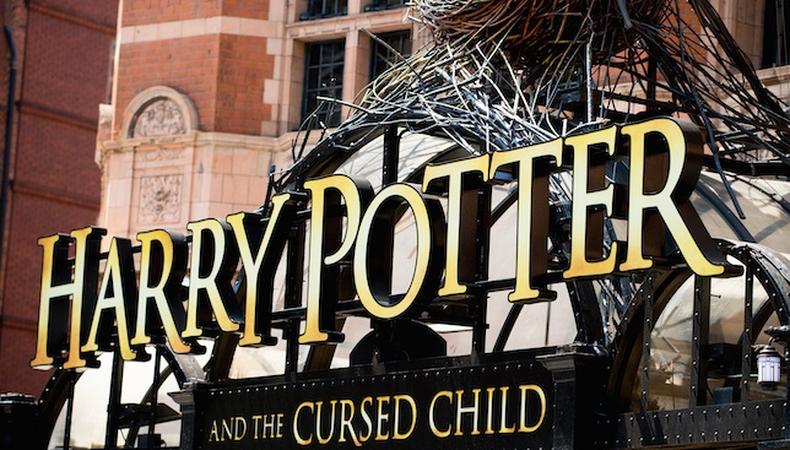 Stay in the loop on industry and casting news with our write-up on who's been slated for recent film and television roles!
"Harry Potter and the Cursed Child"
If you never got your Hogwarts letter, fret not because Harry Potter's wizarding crew is about to hit New York City. A trip to jolly old England out of the question? Start saving your dollars for Broadway, because J.K. Rowling's latest Potter venture is moving stateside after a run on the West End. The spellbinding performance that is currently—like every other Harry Potter–themed venture—getting rave reviews across the pond is setting sail for America in 2018. Harry, Hermione, and Ron revisit their childhood when a new mystery leads them back to Hogwarts. Casting on the project is underway with Jim Carnahan at the Roundabout Theatre Company. The play aims to have the Lyric Theatre's curtains levitating by Spring 2018. (Wands and spell books not included.)
"Senior Moment"
Ground control to Maj. Tom: Everyone's favorite Twitter TV commentator William Shatner is about to launch into a new film. Shatner, the iconic Capt. Kirk, isn't his 1960s self anymore and neither is his character in "Senior Moment," about a pilot who finds himself in hot water after he drives one of his vintage cars through a café. The embarrassing situation is further exacerbated when the hometown celebrity loses his license and is forced to retake his driver's test—despite being in his 60s. Shatner is currently the only cast member attached to the project being cast by Pat McCorkle. Filming will start during the last few weeks of April on the hot sands of Palm Springs, California.
"Waco"
For anyone who remembers the news in the 1990s, "Waco" automatically conjures images of the Branch Davidian's religious compound. The legacy of that 51-day siege has been retold and rehashed in much the same way—a botched attempt by authorities to stop a cult leader from keeping and obtaining illegal firearms, among many other notable offenses. The Paramount Network, formerly Spike TV, is taking a different approach to the iconic standoff, using two biographies that fall on opposing views of the day: "A Place Called Waco," by group member David Thibodeau, and "Stalling for Time: My Life as an FBI Hostage Negotiator," from negotiating agent Gary Noesner. The cast is nearly complete with Taylor Kitsch, Michael Shannon, Rory Culkin, John Leguizamo, Shea Whigham, Paul Sparks, and Andrea Riseborough confirmed. The project, cast by Rachel Tenner Casting, will begin filming in mid-April and production will be based in New Mexico.

For the latest news, check out backstage.com/resources to find thousands of production listings, casting directors, acting classes, agents, and more!

For acting advice like the kind below, visit our YouTube Channel!