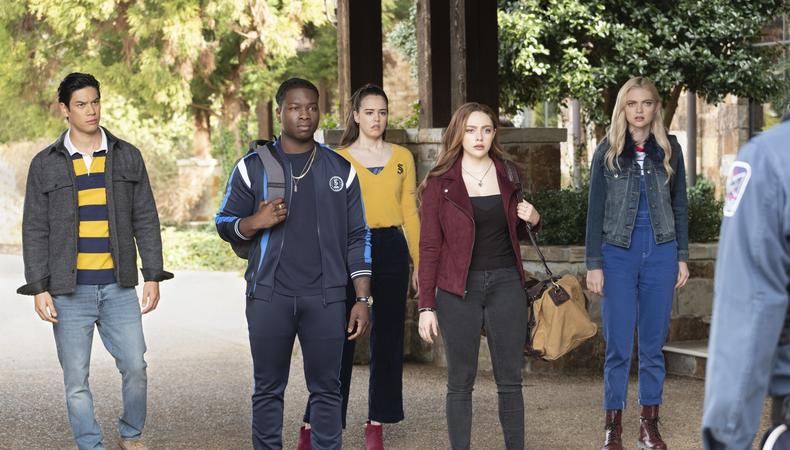 Wrap up your week by applying for one of the great gigs casting around the country today! The CW series "Legacies" is looking for actors to play supernatural townspeople in background roles. Plus, a feature comedy is continuing to cast principal characters, a short sports drama needs its lead, and a Balenciaga spec needs two models.
"LEGACIES"
The CW series "Legacies" is casting actors for background roles. Talent, aged 25–50, with unique and edgy looks are wanted to play supernatural townspeople. Filming will take place on Sept. 24 in Conyers, Georgia. Pay is $75 for eight hours of work. Apply here!
"SHOTS"
"Shots," a feature comedy about a group of friends who embark on one final weekend of freedom before becoming parents, is casting several roles. Talent, aged 5–80, is wanted for lead and supporting roles in the film including all members of the lead friend group. Filming will take place during the summer of 2020 in Los Angeles and New York City. SAG-AFTRA rates apply. Apply here!
"JERICHO"
"Jericho" is a short drama film about a young woman who pursues an unlikely career in boxing, much to the amusement of her brothers and the disapproval of her traditional mother. A female actor, aged 18–26, with boxing experience is wanted to play the starring role of Blake. There are also supporting roles for talent, aged 18–63. Boxing experience is required for most roles. Rehearsals will take place on Oct. 12 and 19, and filming will follow on Oct. 24–27 in the Virginia Beach and Norfolk, Virginia, area. Pay is $75 per half day or $150 per full day with lunch provided. Apply here!
"FIRE" BALENCIAGA SPEC
Two models, aged 18 and older, are wanted for a spec Balenciaga fashion film. Both roles require partial nudity. Filming will take place over one day between Sept. 27–29 in the L.A. area. Pay is $150. Apply here!