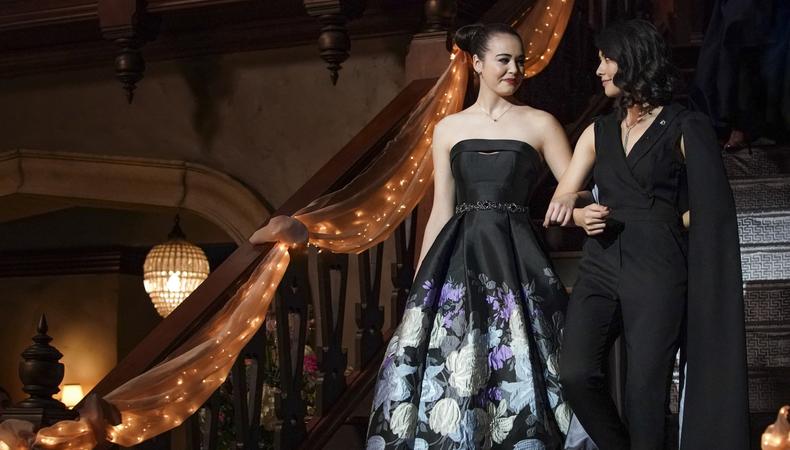 Wrap up your week with the great gigs in today's casting roundup, including an opportunity to appear in a background role on the hit CW series "Legacies." Plus, the Broadway-bound "Mrs. Doubtfire" is seeking ensemble members and a pair of short films are casting major roles.
"LEGACIES"
The CW Network and Warner Bros. Television are casting background roles on the CW TV series "Legacies." Talent, aged 18 and older, is wanted to portray bar patrons and a 1940s bartender. Filming will take place on Jan. 16 in Covington, Georgia. Pay is $75 for eight hours of work. Apply here!
"MRS. DOUBTFIRE," B'WAY, SINGERS
The upcoming Broadway musical adaptation of "Mrs. Doubtfire" is seeking Equity singers, aged 18 and older, for the ensemble. There will be an Equity Chorus Call on Jan. 15 in New York City. Rehearsals will begin on Feb. 3 with previews starting March 9 for an official opening on April 5 at the Stephen Sondheim Theatre. Pay is $2,168 per week minimum. Apply here!
'Riverdale' CD David Rapaport Talks Discovering New Talent for TV
"NIGHT SHIFT"
Join the cast of "Night Shift," a short student film about a divorced middle-aged security guard whose attempts to leave work before midnight are hindered by a homeless boy hiding in the building. A male actor, aged 35–55, and a male actor, aged 6–15, are wanted. Rehearsals will take place in January or February, followed by filming on Feb. 15–16 in Playa Vista, California. Pay is $100 with meals, a copy, and credit provided. Apply here!
"STRING"
Casting is underway for "String," a short film about a Japanese homeless man in L.A. who used to be a shamisen player in the past. Two actors, aged 18–60, are wanted for supporting roles in the film. Minimum basic Japanese is either preferred or required for both roles. Filming will take place on Feb. 8–10 in L.A. Pay is $450 with lunch and credit provided. Apply here!