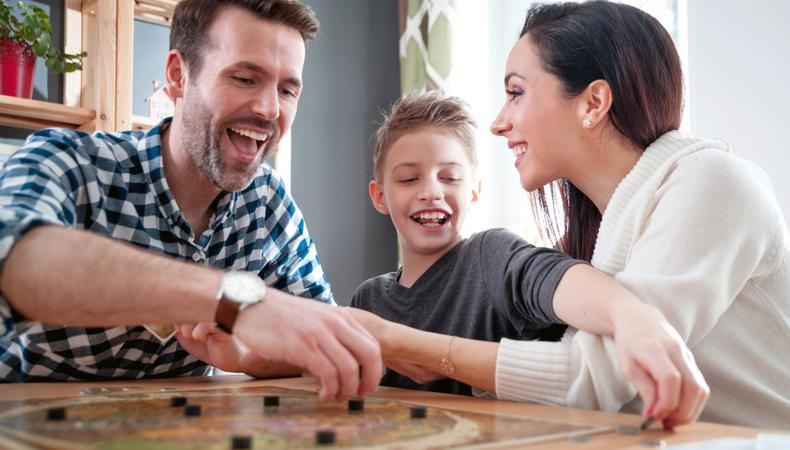 Roll the dice on the great gigs casting today! A family dice game is casting real families for an online commercial. Plus, a sock commercial, a short film, and a dramatic feature are all casting.
FAMILY DICE GAME ONLINE COMMERCIAL
Stork Films is seeking talent for an online commercial promoting the family dice game "Strike!" Real parents of all genders and sexualities and with children, aged 8 and older, are wanted for the shoot. No on-camera experience is necessary. Auditions will be held on Oct. 2–5 via Zoom or FaceTime. The shoot will take place on Oct. 7–9 in New York City. Pay is $500 for the family. Apply here!
SOCK COMMERCIAL
MCM Creative is casting talent for a sock commercial. Five actors, aged 18 and older, are wanted to play reporters as well as a millennial couple in testimonial-style roles. Filming will take place on Oct. 7–9 in NYC. Pay is $500. Apply here!
"WHAT MEETS THE EYE"
Join the cast of "What Meets the Eye," a short film. Talent, aged 8–54, is wanted for a variety of supporting and background roles, including mothers and kids in the park, a guitar player, and more. Rehearsal dates are TBD, followed by filming during the third week of October in Los Angeles, California. Pay is $50–$250 per day. Apply here!
"TURBULENCE"
Casting is underway for "Turbulence," a feature film that follows four people all at different points in their lives on a transatlantic flight from New York to London that gets hijacked. Actors, aged 18–80, are wanted for several supporting roles in the ensemble cast. Filming will take place in Fall 2021 in NYC. Pay is $200 per day with expenses and travel covered. Apply here!
Looking for remote work? Backstage has got you covered! Click here for auditions you can do from home!