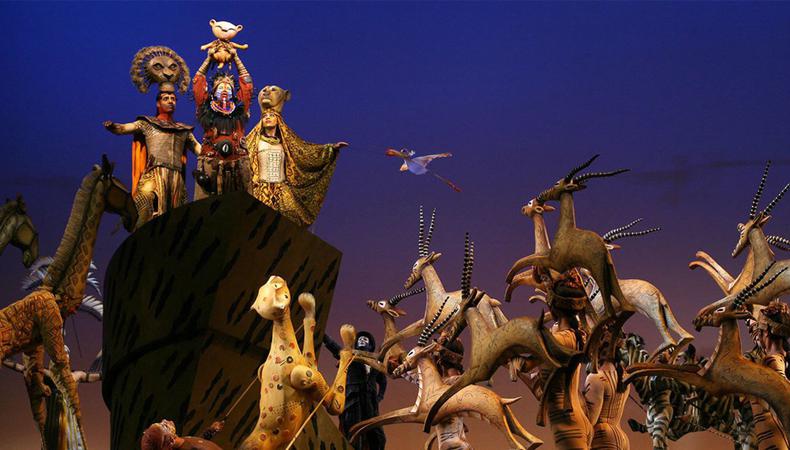 Find your next gig in today's casting roundup! Join the Broadway and national touring productions of the Disney musical "The Lion King." Plus, a non-dairy ice cream brand shoot, a feature film, and a music video are casting talent.
DISNEY'S "THE LION KING," B'WAY & NAT'L TOUR #3
Disney Theatrical Productions and Buena Vista Theatrical Group are seeking video submissions from Equity talent for the Broadway and national tour productions of "The Lion King." Talent, aged 9–29, is wanted to portray young Simba, young Nala, and adult Simba. Submissions must be received by June 17. Rehearsals will begin on Aug. 10 in New York City with Broadway productions beginning on Sept. 10 and the tour beginning on Oct. 1 in Cleveland, Ohio. Pay is $2,244 per week under an Equity Production (Disney) Contract. Apply here!
LIFESTYLE IMAGES FOR NON-DAIRY ICE CREAM BRAND
Nonunion actor-models, aged 18–60, are wanted for a short lifestyle photo shoot for a non-dairy ice cream brand. Shoots will take place in NYC. Pay is $50. Apply here!
"NEFARIOUS"
Casting is underway for "Nefarious," a feature film about a serial killer who claims he is a demon and who, on the day he is slated for execution, undergoes a psychiatric evaluation to determine whether he is mentally fit to receive his sentence. Talent, aged 28–65, is wanted for several leads and supporting or day player roles. Filming will take place in July and August in Oklahoma. Pay is TBD. Apply here!
MINI TRES MUSIC VIDEO
An actor, aged 18–30, is wanted to star in a music video by the artist Mini Trees. Women, BIPOC, and/or LGBTQ+ talent will be prioritized. Filming will take place over multiple weekends or weekdays in June in L.A. Pay is $400. Apply here!