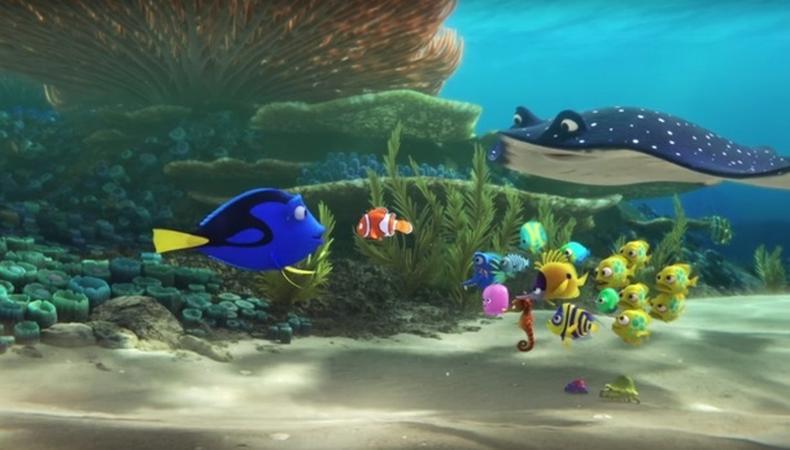 Want to be a Disney World performer? The resort is casting its completely original stage production of "Finding Nemo" and needs you! Or you can star in a short film or a political satire!
DISNEY'S "FINDING NEMO"
Walt Disney World Entertainment is casting its Equity production of "Finding Nemo," an original musical theater show based on the hit animated film. Five of your favorite roles—including Nemo, Marlin, and Dory—are being cast, as well as the entire ensemble! Auditions will be held June 30 in New York City, and the production will run at Walt Disney World Resort in Orlando, Florida!
"DREAM TICKET"
Seven roles are being cast for this play, a political satire following populist Becky Roberts and maverick Les Sugarman as they compete for their party's presidential nomination. Rehearsals will begin July 11 for this FringeNYC production, and it will run Aug. 12–28.
"HAZE"
The horror/comedy feature film "Haze" is casting several roles for its shoot in Maryland this July. Every role will be paid, and pay is based on union status. Talent is being sought from the New York area.
"THE LAST BOOKSTORE"
Two roles are being cast for the short film "The Last Bookstore," which follows Alison and Trevor, two strangers who couldn't appear to be more different who meet at a bookstore an hour before the world ends. Both lead roles are being sought from Los Angeles, and auditions will be held June 8, 9, and 11. The gig pays $100 per day.
Inspired by this post? Check out our audition listings!
Need some tips before your audition? Watch below: