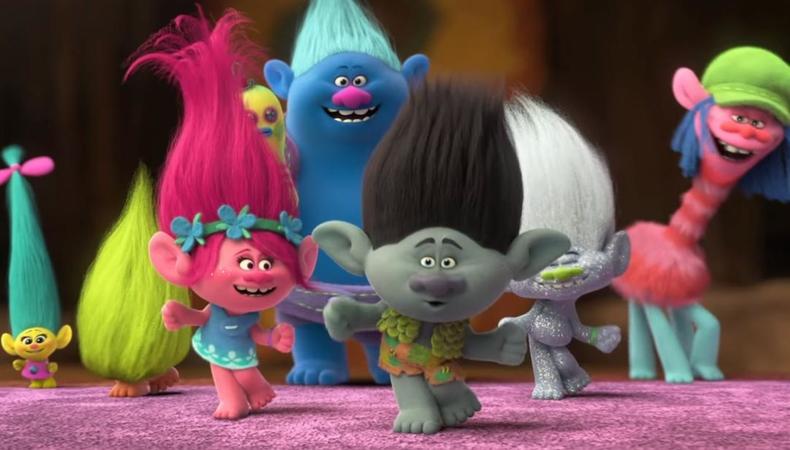 In today's casting roundup, become a character performer or an experience ambassador at "Trolls the Experience," an immersive production based on the popular Dreamworks characters. Plus, two major series are casting background actors, and a music video is seeking a comedic lead actor.
"TROLLS THE EXPERIENCE"
Casting is currently underway for Dreamworks' "Trolls the Experience," a Feld Entertainment production. Character performers, aged 18 and older, are wanted to play popular Trolls branded characters. Talent must be 4'10"–5'1" with a slender build. Previous character experience is a plus but not a requirement. The production is also seeking experience ambassadors, aged 18 and older, to guide guests. Auditions will take place once per month in New York City, beginning on Jan. 7. Contracts start immediately in NYC. Competitive pay and flexible hours will be provided for part-time positions, and full-time positions will also receive benefits. Apply here!
"THE ACT"
Join the cast of the Hulu true-crime anthology series "The Act," starring Chloë Sevigny, AnnaSophia Robb, and Patricia Arquette. Two white sisters, aged 3–10, with brown hair and eyes, are wanted for background roles. Talent must be comfortable jumping on a trampoline. Filming will take place on Jan. 9 and 11 in Savannah, Georgia. Some pay will be provided. Apply here!
HBO'S "DIVORCE"
The HBO series "Divorce" is casting female talent, aged 14–15, to portray high school basketball team players. Talent should have real experience playing basketball. Production will take place on Jan. 21 and possible additional dates throughout the season in the NYC area. Pay is $180 for eight hours of work. Apply here!
"DIZZY" MUSIC VIDEO
Join "Dizzy," a music video for recording artist Tim Atlas that will be "an unconventional examination of loss and the lengths we go to overcome rejection." A female actor, aged 18–32, is wanted to play the lead role of Tims character's former lover, an astronaut and engineer. There is also a supporting role for a female actor, aged 18 or older, to play the ex-girlfriend. Filming will take place in mid-January in Los Angeles and possibly San Diego, California. Pay is $150 for the supporting role and $300 for the lead role, with meals and travel provided. Apply here!