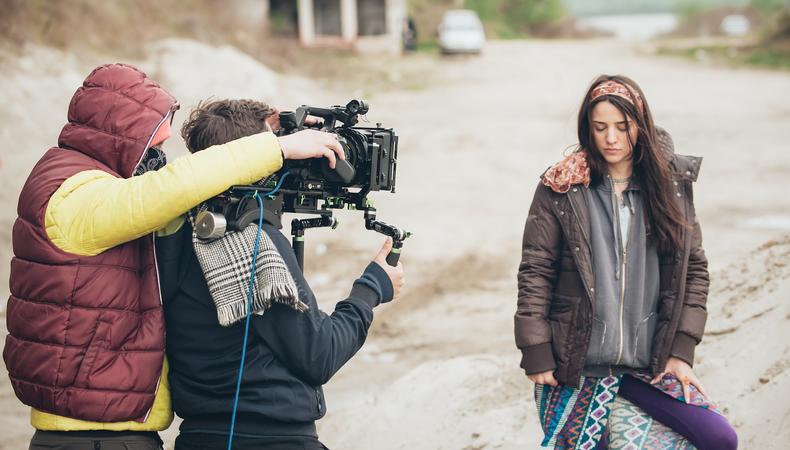 A feature film shooting in Omaha, Nebraska, is seeking talent for high-playing day player roles. Plus, an energy company TV commercial, a high-paying underwear shoot.
"Going For Two"
Susanne Scheel Casting is seeking talent for the feature film "Going For Two." Omaha-based talent, aged 8–80, is wanted for various day player roles. Talent will work between Oct. 3–Nov. 11 in Nebraska. Pay is $1,082 for one day of work.
Want this gig? Apply here.
Local TV Commercial for Local Energy Company
Mnemonic is seeking talent for a local TV commercial for an energy company. Actors, aged 5–80, are wanted for various roles in the shoot, which will take place on Aug. 23 or 25 in the Gettysburg/Hanover, Pennsylvania, area. Pay is $150–$500.
Want this gig? Apply here.
Underwear Fashion Basics Holiday Campaign 2022
Dancers of all body sizes and abilities, aged 20–30, are wanted for an underwear shoot for a fashion basics company. There will be a fitting on Aug. 22, followed by the shoot on Aug. 24 or 25 in New York City. Pay is $2,500 plus 20% if applicable.
Want this gig? Apply here.
"The Dentist"
Join the cast of "The Dentist," a series of digital dental commercials for Youtube and Facebook. Talent, aged 65–80, is wanted for the series, which will shoot on Aug. 21 and 22 in San Fernando Valley, California. Pay is $250.
Want this gig? Apply here.