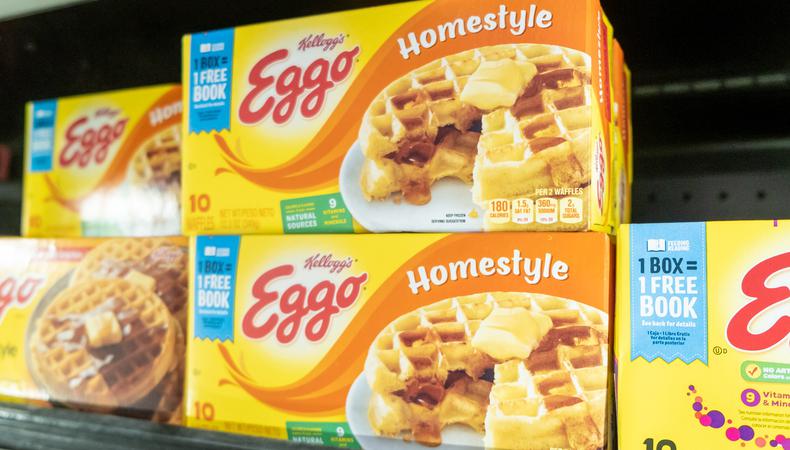 Find your next great gig in today's casting roundup! Eggo is seeking models for a series of short-form social media spots. Plus, a series of voiceover spots for a parody news network, a series of resort and casino commercials, and a historical play are all casting.
EGGO PRODUCTS CAMPAIGN
Dream Machine Creative is casting a series of short-form social media spots for an upcoming Eggo product campaign. Hand and body models, aged 21–45, are wanted to model Eggo packaging. Visible tattoos will not be permitted. The shoot will take place on Aug. 11 at Tribeca Studio in New York City. Pay is $1,250. Apply here!
"NEWS NETWORK" SPOTS
Casting is underway for a voiceover artist for the introduction in a series of fictional news network spots. A male voiceover actor, aged 18 or older, is wanted as the announcer. Talent will record remotely at home. Pay is $500 for the session and $500 for one-year online-only usage. Apply here!
PECHANGA COMMERCIAL SPOT
Pechanga Resort & Casino is seeking actors, aged 25–65, to play golfers, yoga teachers, hotel guests, and more in a series of commercials and digital signage to be played at the new SoFi Stadium and for region broadcast. Filming will take place at various locations in Southern California, including Temecula. Pay is $500. Apply here!
"THE HISTORY OF NOW"
Join the cast of "The History of Now," a play written by Alexander Jayson Bartlett that covers 181 years of American history set against the backdrop of the Holocaust. Talent, aged 12–84, is wanted for a variety of principal and ensemble roles. Rehearsals will take place in NYC and Raleigh, North Carolina, with production dates in October 2021 in Raleigh. Pay is $300. Apply here!
Looking for remote work? Backstage has got you covered! Click here for auditions you can do from home!