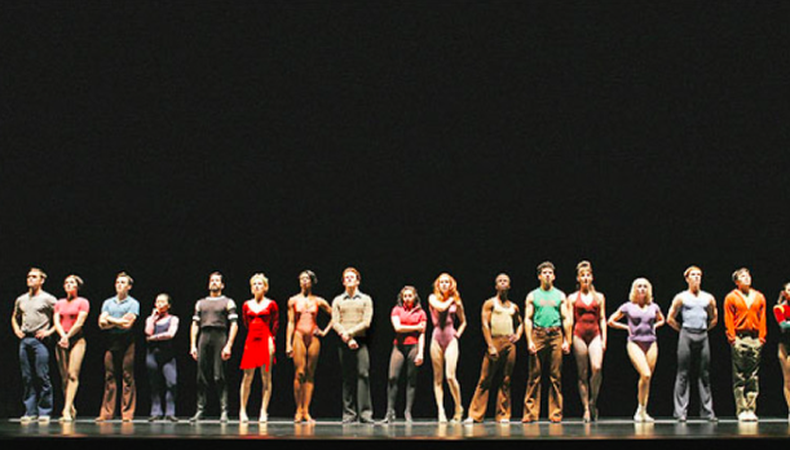 God, we hope you get one of the gigs in today's casting roundup! A production of "A Chorus Line" in Virginia is now seeking four sensations for is leads. There are also roles in a lifestyle video, a film for festival contention, and a student thesis film about a woman looking for more from her relationship.
"A CHORUS LINE"
Auditions are soon being held for the Richmond Triangle Players production of ACL. Talent, aged 18–35, is wanted for four lead roles in the musical, including Cassie, Diana, and more. Thee will be auditions by appointment in Philadelphia, Pennsylvania (March 12), and in New York City (March 14). Rehearsals will begin May 7, followed by performances June 6–July 7. Pay will be provided, with Equity contracts available for union actors. Travel and housing will be provided for all. Apply here!
"VALENTINE"
Casting is underway for "Valentine," a short student thesis film about a girl who wants love from her apathetic boyfriend and ends up leaving him when she encounters an affectionate elderly couple. A female actor, aged 20–25, and a male actor, aged 24–35, are wanted to play the lead roles of Leah and Adrian, respectively. Additionally, there are two supporting roles for a male actor and female actor, both aged 65–78. Other supporting and background roles, such as happy couples in a restaurant, are available for talent, aged 20–50. There will be a rehearsal, date TBD, and the film will shoot March 24–26 in West Hollywood, California. Pay is $175 per day for lead and supporting actors and $50 per day for background actors. Apply here!
"BROAD STREET"
"Broad Street," a lifestyle video that takes place in a neighborhood, is casting two male actors and one female actor. Male talent, aged 25–45, and a female actor, aged 25–35, are wanted. One male actor must be able to do kickflips or similar tricks on a skateboard and be comfortable with gym equipment. The other male actor must be comfortable with gym exercises. The female actor must be comfortable riding a bicycle in heels and be able to capture a range of moods. The video will shoot March 9–11 in NYC. Pay is $500 per day. Apply here!
"INTERROGATION"
"Interrogation," a short film for festival and competition submission, is seeking male and female talent, aged 18–50, for multiple lead and supporting roles. The film is also seeking both video and audio editors, aged 18 and older. "Interrogation" will shoot in March in the Houston metro area and in Huntsville, Texas. Pay is $100 per day for lead roles and $50 per day for supporting roles. Pay for crew roles is negotiable. Travel will be provided for all. Apply here!
Want to see even more gigs? We've got 'em in our Backstage casting calls!