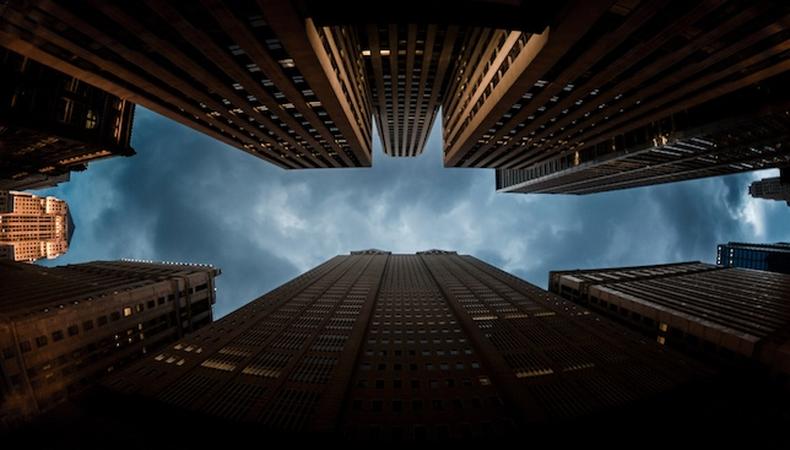 Gotham may be in need of a hero, but today, it's seeking a few less-than-heroic types. Fox's "Gotham" is currently casting actors to play "punk, low-life…and biker types" in the upcoming season. If you're looking for a new direction, become a member of the Blue Man Group in Boston/Las Vegas/Orlando/Chicago productions, join the holiday stage show "Cirque Dreams Holidaze," or take a supporting role in an upcoming horror-thriller feature film!
FOX'S "GOTHAM"
Join Fox's hit series "Gotham" in a background role this summer. Male and female talent aged 18 and older are needed to portray "punk, low-life, character face, and biker types." Actors must have valid, unexpired U.S.-issued ID to work. The production will shoot Aug. 18, 21, and 29 in the NYC area. Some pay will be provided. Apply here!
"JUDGEMENT"
The upcoming horror-thriller feature film "Judgment" is seeking actors for several roles. The film will focus on five hard-partying friends who find themselves stranded in a small desert town and are taken in for the night by a local pastor, only to discover his church and followers are a fantastical cult with a lust for blood. Male and female talent aged 28–80 are sought for several supporting roles in the film. There is also a role available for a young female actor ages 10–12 to play a bloodied little girl. The shoot is scheduled for Oct. in Albuquerque, NM. Pays is $125 per day. Apply here!
BLUE MAN GROUP, CHICAGO OPEN CALL
The world-famous Blue Man Group is currently casting principal performers for productions in Boston, Las Vegas, Chicago, and Orlando. Male and female talent aged 18 and older are sought for the performances. Performers should between 5'10"–6'2" with an athletic build, and be able to communicate nonverbally. Backgrounds in physical theater and improvisation are preferred. Drumming skills/musicianship are a plus. Talent must be willing to relocate. There is an open casting call on Sept. 6 in Chicago, IL. Multiple training classes are held each year and productions are ongoing. Pay begins at $1000 per week. Apply here!
"CIRQUE DREAMS HOLIDAZE," OPEN CALLS
Celebrate the 2017 holiday season onstage in "Cirque Dreams Holidaze," a stage musical with "never-before-seen performances, over 300 costumes, 20 of the world's best acts, original music, and seasonal favorites in a multi-million-dollar stage wonderland." Twelve male and female musicians aged 18 and older are sought to join the production as singers. Talent should be excellent vocalists and move well. Tenor/bari-tenor and mezzo-soprano/alto preferred. The production is also in need of musicians "with a good ear [who] able to walk around and perform with their instruments," as well as dancers with choreography training, unique novelty performers, and acrobats. Rehearsals and show will take place in Nashville, TN from Nov. 1–Dec. 27, with two national tours. Pay is TBD, depending on role. Apply here!
Want to see even more gigs? We've got 'em in our Backstage casting calls!