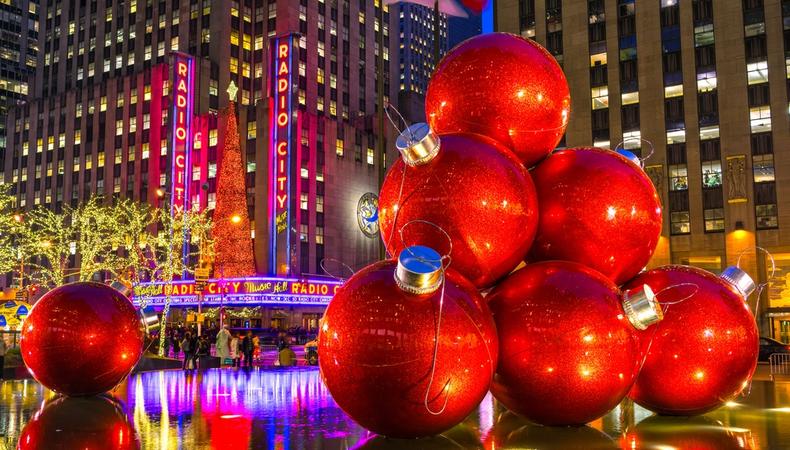 Halloween is officially over which means the holiday season is around the corner (whether you like it or not). Luckily, today's casting notices may help get you into the Christmas spirit, as Fox's upcoming sketch show, "White Hot Christmas in New York," is casting several background roles. We also have three more projects that are decidedly less festive, but just as fantastic. See them below!
FOX'S "WHITE HOT CHRISTMAS IN NEW YORK"
Union talent is sought for a variety of background roles in Fox's holiday special "White Hot Christmas in New York." Seeking actors to portray parts including child visitors to Santa, parents and, yes, "sexy Santa's helper," the project will shoot Nov. 3 in New York City.
"RIOT ANTIGONE"
"Riot Antigone," a new musical based on the Sophocles tragedy "told from the perspective of a Chorus Leader and her all-female punk band," is casting nonunion talent for several roles. The piece, written by Seonjae Kim, is slated to run Jan. 9–Feb. 10, 2017 in NYC.
"BIRTHDAY"
A supporting and two leading roles are sought for "Birthday," a student film depicting "a weird birthday night Alice goes through when her boyfriend, Adam, couldn't make it home early to celebrate with her." Casting is underway for a male and female actor, both ages 20–30, to portray Adam and Alice, as well as another male actor aged 20–30 to play a delivery guy. Shooting is set for Dec. 3 and 4 in NYC.
"CHARLEVOIX STREET"
Feature film "Charlevoix Street" is casting for leading, supporting, and day player roles. The piece, depicting the events following a child going missing, will begin rehearsals in April 2017, with shooting scheduled for June 30, 2017 and through July in the Spartanburg, South Carolina area.
For even more acting gigs, browse all of our casting calls!
And for advice on your reel, headshots and more, check out Backstage's YouTube channel!