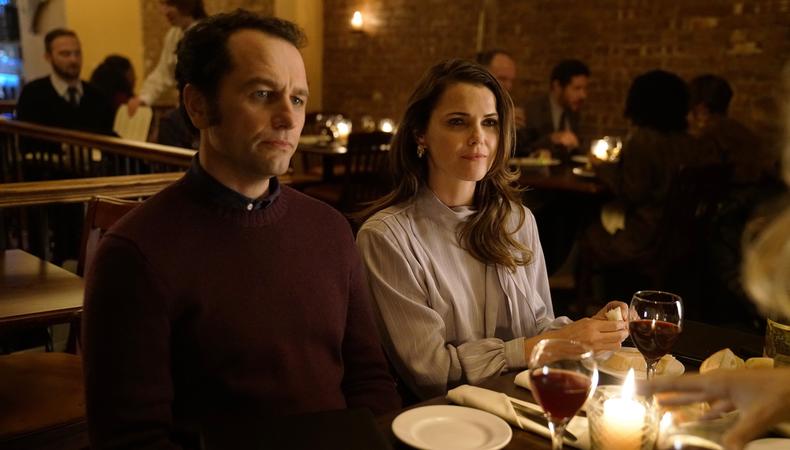 Actors, FX's "The Americans" needs you for a last-minute shoot happening in New York City this Tuesday. Plus, a short film about a man with a specific fetish is casting leads and background, Microsoft is seeking fans for an online video, and "Kinky Boots" on Broadway needs ensemble singers.
FX "THE AMERICANS"
FX's "The Americans" is seeking nonunion male and female talent, aged 18 and older, for an all-day interior and possible exterior shoot on Feb. 6 in NYC. Actors will be paid $143 for the day. Apply here!
"ATTACHMENT"
Casting is currently underway for "Attachment," an SVA graduate thesis about a man with a leg fetish who falls in love with a woman with only one leg. A male actor, aged 25–45, and a female actor, aged 20–35, are sought for the lead roles of Thurber and Katie, respectively. There are also roles for talent, aged 18 and older, as funeral guests. The film shoots March 2–4 in NYC, with a pickup day TBA. Pay is $100 per day with meals and credit provided. Apply here!
MICROSOFT "REAL PEOPLE" ONLINE INDUSTRIAL
An online-only commercial for Microsoft products and the Microsoft Store is seeking real fans who are students graduating high school or college, aged 18–35, to be featured on camera and share their personal stories. The video will shoot over one day Feb. 26–27 in the Century City area of Los Angeles. Pay is $250 per day for up to 12 hours. Apply here!
"KINKY BOOTS," B'WAY AUDITION
The long-running and Tony-winning musical "Kinky Boots" is currently casting talent, aged 20–60 ,for possible future replacements of the Broadway production. Roles available are for ensemble and swings, Angels, and several named characters in the featured ensemble. Talent must have good pop voices. There will be Equity chorus calls on Feb. 26 and March 6 in NYC. Pay is $2,034 per week minimum. Apply here!
Want to see even more gigs? We've got 'em in our Backstage casting calls!