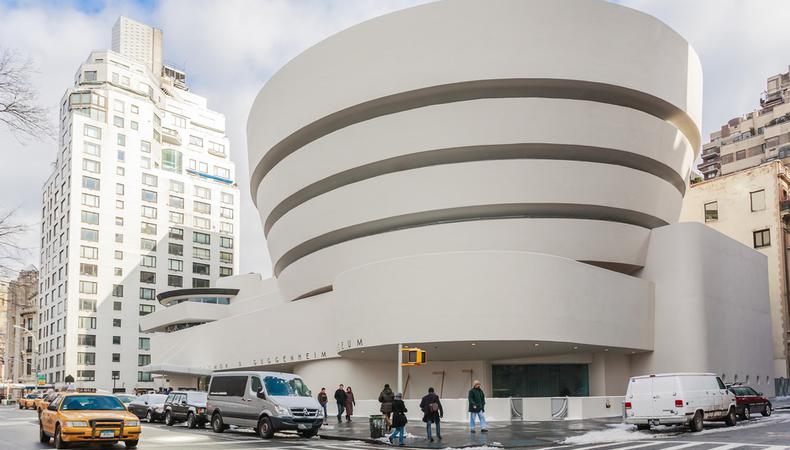 Don't miss any of today's top gigs! The Guggenheim Museum is seeking female singer-guitarists for a new exhibition. Plus, a shampoo product commercial, a proof-of-concept short film, and a toe ring shoot are casting.
GUGGENHEIM MUSEUM, "ROMANTIC SONGS OF PATRIARCHY," WOMEN SINGER-GUITARISTS
Guggenheim Museum is casting female singer-guitarists, aged 18 and older, for a new exhibition entitled "Romantic Songs of Patriarchy." Rehearsals and the exhibition will take place at the Guggenheim Museum in New York City. Pay is $150 per rehearsal day and $500 per exhibition day. Apply here!
NATIONAL PROMOTIONAL COMMERCIAL, SHAMPOO
Talent, aged 25–45, is wanted for a commercial for a shampoo product. Improvisation and teleprompter experience is required. Filming will take place in NYC. Pay is $200. Apply here!
"A GIRL NAMED JESUS"
Anam Cara Films is casting "A Girl Named Jesus," a proof-of-concept short film. Talent, aged 6–48, is wanted for several leads and supporting roles, including the titular role of Jesus, a young girl who was assigned male at birth and is living with her mother and three siblings on a journey across the Midwest in a deteriorated RV. Filming will take place in Los Angeles in July and August. Pay is $175–$206. Apply here!
BEACH TOE RING COMPANY
Female models, aged 18–60, are wanted for a shoot for a toe ring company based in Southern California. The shoot will be held in the Orange County area. Pay is $150–$500. Apply here!
Looking for remote work? Backstage has got you covered! Click here for auditions you can do from home!