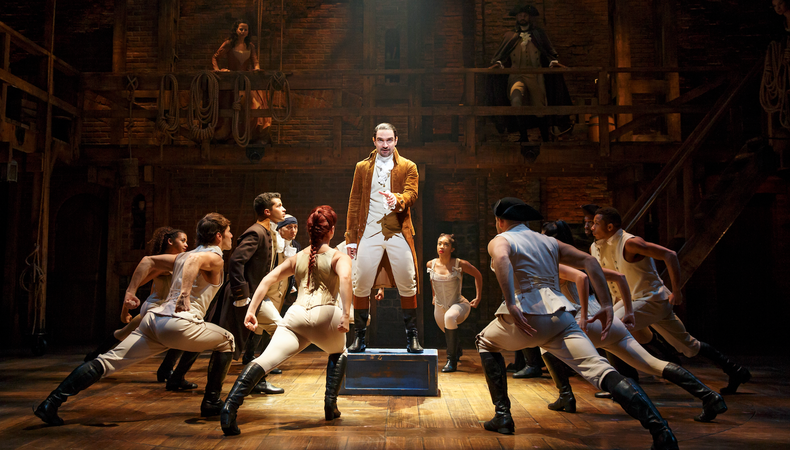 Today's casting notices include a little show called "Hamilton" (perhaps you've heard of it). The Tony-winning musical juggernaut will hold an open casting call in Florida for currently running and upcoming productions, so now is your chance to step into the shoes of a rapping founding father—or mother. Plus, three other fantastic gigs which entail considerably less rapping. See them all below!
READ: "Leslie Odom Jr. Risks It All in 'Hamilton' "
"HAMILTON"
Lin-Manuel Miranda's cultural phenomenon "Hamilton" will hold an open casting call for union and nonunion actors at Florida State University in Miami on Dec. 20. Seeking male and female "singers who rap," ages 20–39, the megahit is casting "for the non-white characters as written and conceived for currently running and upcoming productions."
"TURN: WASHINGTON'S SPIES"
Background talent is sought for the fourth season of AMC's period drama "Turn: Washington Spies." The series seeks male and females ages 18 and up to depict "American Revolutionary War types," particularly those with prior military experience. The gig will provide some pay, and will shoot January–June 2017 in Richmond, Virginia.
MILLERCOORS & LEINENKUGEL BREWING DIGITAL AD CAMPAIGN
A diverse group of talent is needed for an upcoming digital ad campaign for MillerCoors and Leinenkugel Brewing. Actors will portray roles including a water skier and a construction worker, and will be paid a day rate as well as provided with meals and a travel stipend. Production is set for mid-January 2017 in the Los Angeles and Moreno Valley areas of California.
"GODDESS"
"Goddess," a series depicting "beautiful, upper-class women who are in control," is casting for three principal roles. Seeking females ages 18 and up for the roles of Miss K, a lead, as well as supporting parts Kim and Sara, the show is slated to shoot January 2017 in Los Angeles, California. Compensation will vary depending on the size of the role.
Check out Backstage's casting calls for even more gigs!
And for tips to prepare for your next audition, head over to Backstage's YouTube channel!