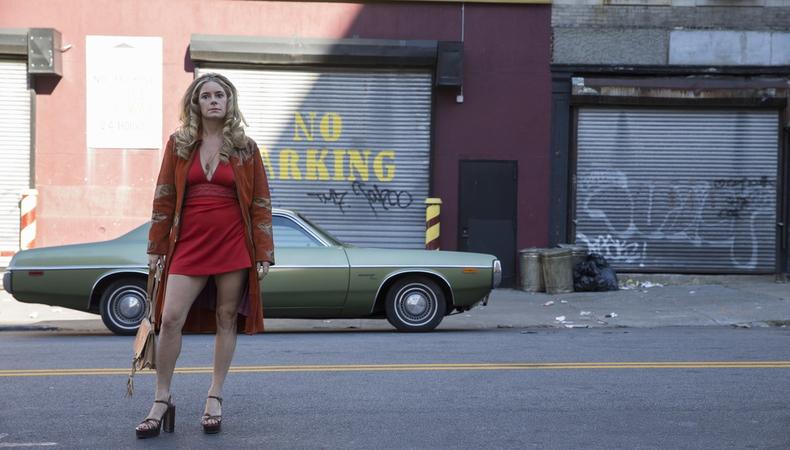 In today's casting roundup, HBO's hit series "The Deuce" is heading into its second season and searching for background talent for a last-minute fitting and shoot in New York City. Plus, play the young versions of Oprah or Marie Antoinette in a short film, sing on a new cast recording of "Ragtime," or take part in an upcoming ABC pilot.
"THE DEUCE," SEASON 2
HBO's 1970s NYC-set "The Deuce" is currently casting background for a shoot next week. Male and female talent, aged 18 and older, are wanted to portray Italian restaurant patrons. Actors must be comfortable with atmospheric smoke. Men should have length to their hair and women should have hair appropriate for 1977 (no braids, ombre, modern cuts, etc.). There is a mandatory fitting on March 7 in Long Island City, Queens, followed by a shoot on March 12 in Brooklyn, New York. Pay is $143 for 10 hours of work. Apply here!
"FAMOUS LITTLE GIRLS"
Casting is currently underway for "Famous Little Girls," a short film about a girl who is being bullied at school and dreams about famous women who come to talk to her as their younger selves. Young female actors, aged 8–12, are wanted to portray the young versions of Coco Chanel, Oprah Winfrey, Malala Yousafzai, and more. There is also a role for a male actor, aged 28–40. The short will shoot March 22–23 in Los Angeles. Pay is $200 per day, with meals provided. Apply here!
"RAGTIME"
Stage Star Records is producing a new cast recording for the Ahrens and Flaherty musical "Ragtime" and is looking for strong singers with good acting ability. Male and female talent, aged 7–55, are wanted to sing the roles of Coalhouse, Emma Goldman, and more. There will be auditions by appointment on March 17–18 in NYC. Rehearsals begin April 2 and the album records Apr 28–May 12 in Teaneck, New Jersey. Compensation will be provided during the rehearsal and recording period. Apply here!
"FOR LOVE"
Background is needed for the ABC TV pilot "For Love," an epic love triangle story set against a secret world of magic in which a woman is shocked when she gets a call from her fiancé, five years after he was killed. Talent, aged 18 and older, is wanted to portray baristas, bartenders, tourists, and more. Certain roles (bartenders, waitstaff, etc.) require experience. Production will take place March 13–April 2 in New Orleans, Louisiana. Some pay will be provided. Apply here!
Want to see even more gigs? We've got 'em in our Backstage casting calls!