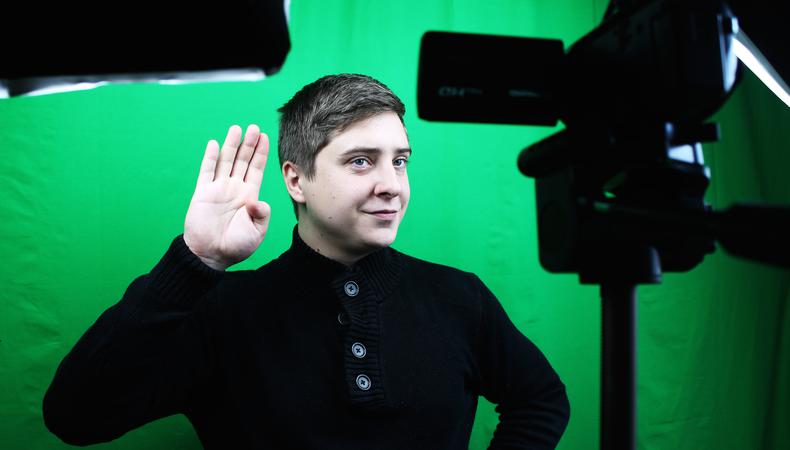 Don't miss any of the great gigs in today's casting roundup, including an opportunity to host a live-action and animated explainer video! Plus, influencers and aspiring influencers are wanted for a product shoot, a student film is casting its stars, and a romantic feature film is casting its eponymous role.
HOSTED ANIMATED EXPLAINER VIDEO
Park Triangle Productions is seeking a host for a combined live-action and animated explainer video to support advocacy for student and community success. A female actor of color, age 25–65, is wanted for the shoot, which will tentatively take place between March 23–30 in Washington, D.C. Pay is $400. Apply here!
INFLUENCERS AND ASPIRING INFLUENCERS
TubeScience is looking for influencers and aspiring influencers, aged 18–45, for a products shoot including skincare, makeup, lingerie, and workout gear. Filming dates are flexible. Pay is $150. Apply here!
"OUT OF TIME"
Casting is underway for "Out of Time," a student film that follows a lonely, introverted college senior who must overcome his social anxieties to find the girl of his dreams. Two actors, aged 18–23, are wanted to play the starring roles of Colin and Audrey. Additionally, talent, aged 18–65, is wanted for several supporting roles. Rehearsals will start on March 29, followed by filming on April 4 and 5 in Pasadena, California. Pay is $30–$50 per day with a copy provided. Apply here!
"MEETING MS. LEIGH"
Casting is underway for "Meeting Ms. Leigh," a feature-length romantic drama about a young writer in desperate need of inspiration when he begins an affair with an enchanting older woman during a weekend in Santa Monica. A white female actor, aged 29–40, is wanted to play the lead role of Amber Leigh. Partial nudity will be required. Filming will take place over 10 days from July 13–24 in and around Santa Monica, California. Pay is $125 per day. Apply here!