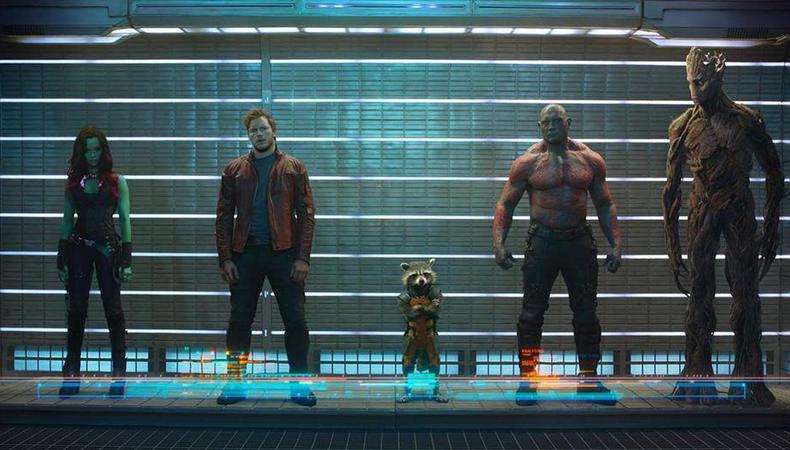 Today's casting calls are literally out of this world! First, Marvel Studios announced that they are casting talent to play aliens and security guards in the upcoming third installment of the "Guardians of the Galaxy" franchise. Along with this new casting call, productions of "Kinky Boots," "Saturday Night Fever," and "Who's Afraid of Virginia Woolf?" are also seeking talent around the country, as is a filmed table read. So, if you're looking for your next audition, check out our full roundup of these new openings.
Marvel Studios is casting background talent for the upcoming third installment of the "Guardians of the Galaxy" franchise. Talent, aged 18–60, is wanted to portray aliens and security guards. Filming will take place in mid-November in Fayetteville and Atlanta, Georgia. Pay is $88 per day with additional bumps for prosthetics, haircuts, and COVID-19 testing. Apply here!
Derby Dinner Playhouse is casting all roles in its "Kinky Boots" and "Saturday Night Fever." Talent, aged 20–45, is wanted at this time. Auditions will be held by appointment at Ripley Grier Studios in Kentucky on Oct. 9–11. Rehearsals will begin on Jan. 31. Pay is $450–$650 per week with travel and meals provided. Apply here!
Denver Center for the Performing Arts is casting talent for its upcoming production of "Who's Afraid of Virginia Woolf?" Equity actors, aged 25–55, are wanted to play the principal roles of George, Martha, Nick, and Honey. Submissions need to be sent by Oct. 5t. Callbacks will be held on Oct. 11–12 and 16. Rehearsals will begin on Nov. 29, with performances running from Jan. 7–Mar. 6 in Denver, Colorado. Pay is $1,050 per week. Apply here!
Join a filmed table read for "Seraphim's Miracle," a story that follows a cynical journalist specializing in debunking mysterious phenomena who investigates an alleged small-town miracle and discovers his own remarkable connection to a magical tale that might just be the real thing. Talent, aged 22–70, is wanted to play the six main roles and multiple supporting characters. Additionally, the project seeks technical staff and crew members to film, manage audio, and edit the entire read. There will be a two-hour virtual rehearsal, followed by a Sunday evening TBD shoot in Thorton Place, Nebraska. Pay is $150 flat for actors and $500 flat for the crew. Apply here!
Looking for remote work? Backstage has got you covered! Click here for auditions you can do from home!