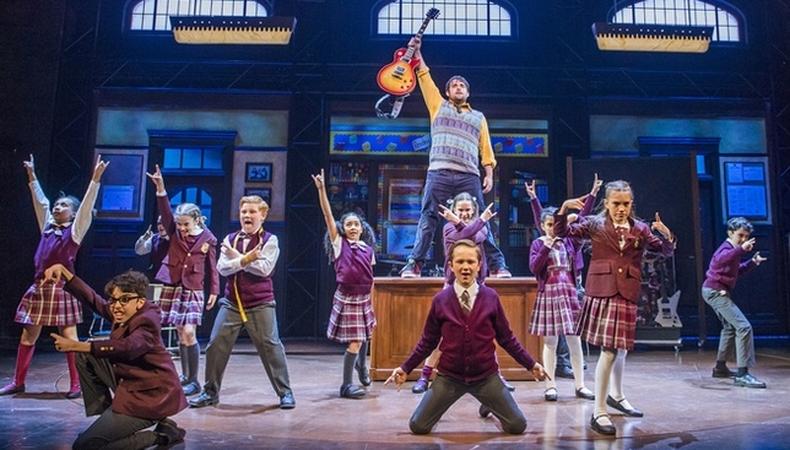 Today's casting roundup will help you stick it to the man. The Broadway musical "School of Rock," based on the film of the same name, is searching for Broadway and tour replacement cast. There are also background roles available in the Showtime drama "Billions," and in two short films that take on society and culture.
"SCHOOL OF ROCK"
Andrew Lloyd Webber's "School of Rock," currently on Broadway at the Winter Garden Theatre, is now seeking actors for its Broadway and touring companies. A male actor, aged 18–40, is wanted to play Dewey Finn, the enthusiastic guitarist who gets thrown out of his bar band and poses as an elementary school teacher at an elite private elementary school. Basic guitar skills are required for the role. There are also several roles available for young talent, aged 8–12, who can play instruments or sing. There is an open casting call on Dec. 5 in Chicago, Ilinois. Casting is for future replacements and work dates and pay are currently TBD. Apply here!
"BILLIONS" SEASON 3
Showtime's hit drama "Billions," starring Paul Giamatti, is now casting background roles for its third season. Nonunion talent, aged 18 and older, are sought to portray courtroom spectators, lawyers, press types, and more. The shoot will take place Dec. 4 in the Bronx, New York. Actors should have business professional or business casual attire. Pay is $121 for 10 hours of work. Apply here!
"UBER X"
Join the cast of "Uber X," a dark, comedic, modern adaptation of Don Quixote, following a down-on-his-luck 30-something man who uses his ridesharing job to become a vigilante after his life falls apart. A male actor, aged 25–33, is needed to play the lead role of Miles. There are also two additional lead roles for female talent, aged 23–40, to play Naomi, a badass CEO, and Emma, Miles's best friend since college. "Uber X" will shoot in December and January 2018 in Los Angeles. Pay is $100 per day, plus meals. Apply here!
"ARE WE REALLY FRIENDS"
Casting is currently underway for "Are We Really Friends," a student short film "that begs the question, are the bonds of friendship stronger than the prejudiced ideologies that exist in a post-Obama world?" A female actor, aged 20–35, is wanted to play the lead role of Eliza, a fiercely intelligent, strong, and socially aware character. There are also various supporting roles available for talent, aged 18–35. The film will shoot Dec. 2 in NYC. Pay is $100 per day, with meals provided. Apply here!
Want to see even more gigs? We've got 'em in our Backstage casting calls!