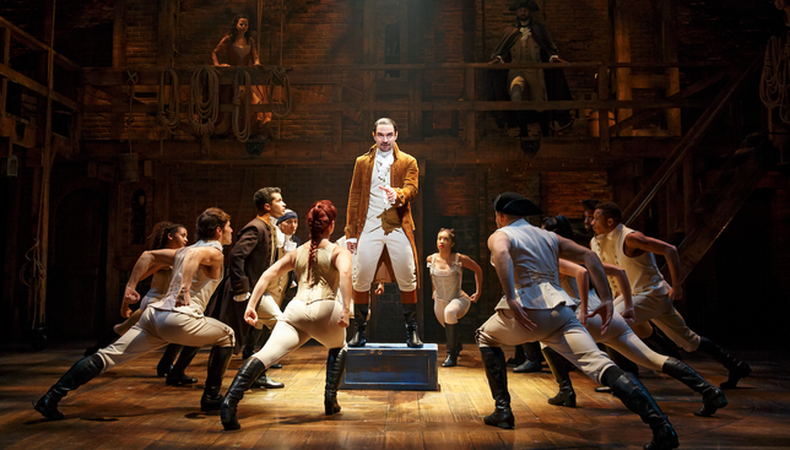 Don't throw away your shot this week when a major gig is ready for the taking! The international hit musical "Hamilton," written by Lin-Manuel Miranda, is now casting performers for future Broadway and tour replacements. Plus, make up to $1,400 in a background role on the HBO series "The Deuce," real women are wanted for a Hearst fashion video, and a Korean action comedy is looking for day players.
"HAMILTON," BROADWAY & NATIONAL TOURS
Performers, aged 18 and older, who are extremely skilled rapper-singer-actors are wanted to join the current Broadway company and upcoming national tours of the hit musical "Hamilton," written by Lin-Manuel Miranda. Rehearsal and performance dates are TBD. Professional pay will be provided. Apply here!
HBO'S "THE DEUCE"
Background casting continues for Season 2 of the HBO series "The Deuce." Male talent, aged 20–50, is wanted to portray gay men in 1970s New York City. Talent must be comfortable with nudity and/or sexual simulation on camera for a cruising scene. Natural body types with no piercings are wanted. Production will tentatively take place on May 24 in the NYC area. Pay is $166–$1,400 for eight hours of work, depending on the level of commitment and comfort. Apply here!
"REAL WOMEN TRY," HEARST DIGITAL MEDIA
"Real Women Try…," a Hearst Digital Media project, is currently seeking women for its next video. Women, aged 18–27, who are confident and comfortable in their own skin are wanted to take some fashion risks on camera. The video will shoot this month in NYC. Pay is $150. Apply here!
"THE DIVINE FURY"
Casting is underway for "The Divine Fury," a Korean action comedy about an MMA fighter who gains divine powers to fight demons. Male talent, aged 23–65, is wanted for several day player roles in the film. Some roles require specific physical attributes or knowledge of MMA rules. "The Divine Fury" will shoot this August or September in Los Angeles. Pay is $200–$1,000 per day, depending on the role. Apply here!
Want to see even more gigs? We've got 'em in our Backstage casting calls!