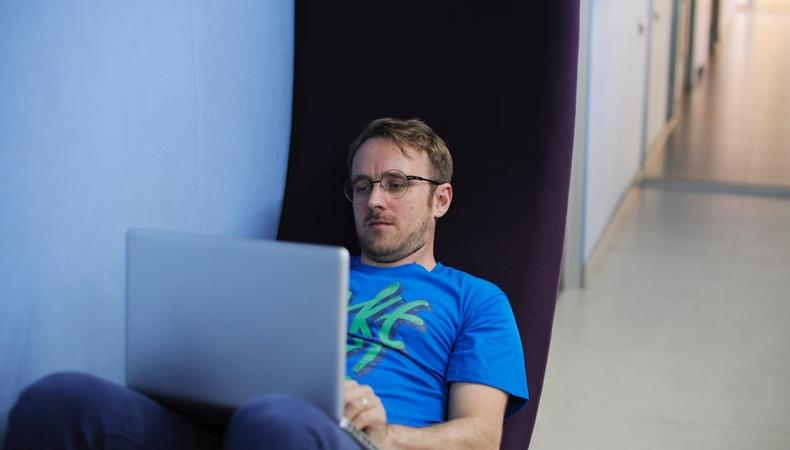 Contrary to what you've been told, the gigs in today's casting roundup are not fake news. Join the upcoming political web series "Fake News Writer" in a lead or supporting role. Plus, get to Broadway once upon a December as a replacement in "Anastasia," grab a role in a pharma commercial, or star in a music video.
"FAKE NEWS WRITER"
Join the cast of "Fake News Writer," a web series about an aspiring screenwriter who's hired by a pro-Trump conservative website to write fake news, which he must hide from his liberal roommate who works in a hacker group which exposes the people running fake news pages. Two male actors, aged 20–26, are wanted to play the lead roles of Ethan and Nick. There are also supporting roles available for talent, aged 18–55. Callbacks will be on March 13–20 and rehearsals will take place from April 15–29. The shoot will happen from April 30–May 17 in Los Angeles. Pay is $168 per day, with an extra, deferred payment for SAG members. Apply here!
PHARMA WEB VIDEO
Male and female talent, aged 35 and older, are wanted to play the lead and supporting roles in a pharma video to be used on the company website and internally. Production will take place in New York City on dates TBD. Pay is $750, including a 10 percent agency fee for one year usage and an opportunity to renew past the first year for additional rates. Apply here!
"ANASTASIA"
The currently-running Broadway production of the musical "Anastasia" is now casting Equity actors for possible replacements. Male and female talent, aged 8–75, are sought for multiple principal roles in the show, including Anya, Dmitry, and more. The Equity Principal audition will take place on March 6 in NYC. Pay is $2,034 per week. Apply here!
"SUNSHINE GIRL"
"Sunshine Girl," a music video written, directed, and performed by award-winning filmmaker Bill McAdams, Jr., is casting its titular character. A female actor, aged 18 or older, is wanted for the video, which will be set on the beach with dance choreography. The shoot take place on dates TBD in Fayetteville, Arkansas. Pay is $100 if the clip is used, with copy and credit provided. Apply here!
Want to see even more gigs? We've got 'em in our Backstage casting calls!