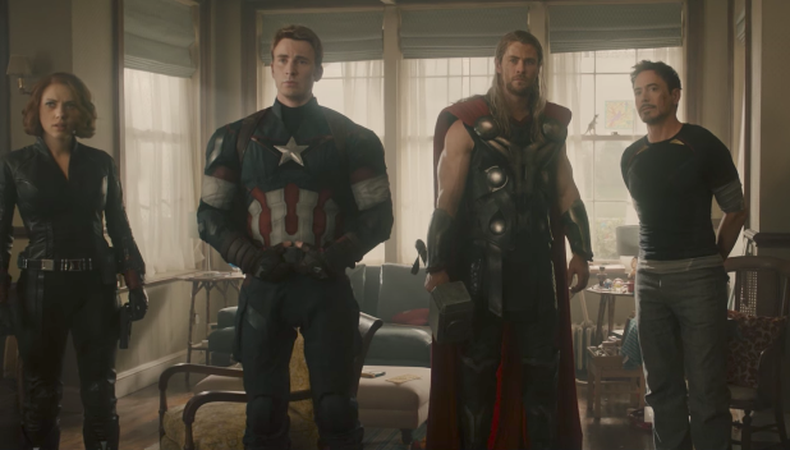 In today's casting roundup, Marvel Studios' upcoming "Avengers: Infinity War," starring Robert Downey Jr., Scarlett Johansson, Chris Hemsworth, Chris Pratt, Benedict Cumberbatch, Samuel L. Jackson, and Josh Brolin, needs background actors to put their power on display in Atlanta! There are also more super roles in an upcoming pilot, a web series, and a 60-second commercial!
"AVENGERS: INFINITY WAR"
The latest blockbuster in Marvel Studios' "Avengers" film series, "Avengers: Infinity War" is currently looking for actors to fill background roles in an upcoming shoot. Male and female talent aged 30–49 are needed to portray 1970s "model types." Actors should have natural hair color with no highlights (long hair preferred) and no tattoos. The shoot will be July 10–11 in Atlanta, GA. Pay is $68 per eight hours of work.
"FOURTH DOWN"
Join the cast of "Fourth Down," an upcoming pilot from Waymaker Women Entertainment that will follow the lives of the women involved with professional football players. There are several lead and supporting roles available for male and female talent aged 18–45 to portray high-profile pro football players, talent managers, aspiring actresses, and more. The production will shoot throughout July in Los Angeles, CA. Pay is $150 per 12 hours of work.
60 SEC SPOT MATTRESS COMPANY
A mattress company is looking for a nonunion female actor ages 35–45 with a comedic, witty personality who can emulate a personality similar to Anna Kendrick, Julie Bowen, Tracee Ellis Ross, or Jenna Bush Hager for a 60-second spot. There are also supporting roles available for a male actor ages 35–45 and a child actor (male or female), ages 7–10 to play her family. The production shoots between July 24 and 28 in NYC. Pay is $1000–1500 for the lead role and $500–750 for the supporting roles.
"RUN FOR YOUR LIFE"
Casting is underway for "Run For Your Life," an upcoming web series about the horrors of internet dating. A male actor and a female actor ages 30–40 are sought to play the lead roles of Richard and Celine. There are also several supporting roles available for male and female talent aged 30–45, and two background roles available for female talent aged 70–80 as "fast grannies." The series is filming its first four episodes Sept. 7–10 in NYC. Some pay will be provided, as well as meals and transportation.
Want to see even more gigs? We've got 'em in our Backstage casting calls!
Save