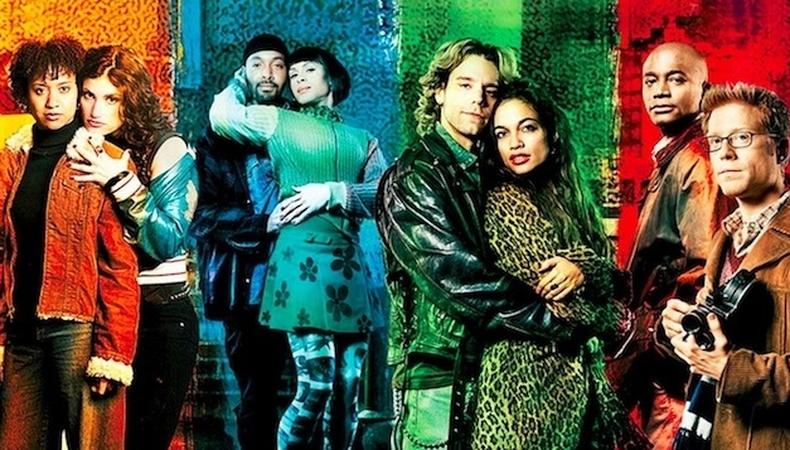 There is no option to leave this casting roundup—take these roles before it's too late. Jonathan Larson's "Rent," set in New York's Lower East Side "amid poverty, homelessness, spunky gay life, drag queens, and punk" in the shadow of AIDS, is casting its Collins, a low baritone philosopher who will bring the gospel. Plus, an Investigation Discovery true crime series is casting its next episode, a smart home product is looking for a lead for a demo, and an LGBTQ film shoot in Los Angeles seeks its leads and full supporting cast.
"RENT," NONUNION TOUR, SEEKING VIDEO SUBMISSIONS
The nonunion tour of the Tony Award and Pulitzer Prize-winning rock opera "Rent" is currently seeking a Black male actor, aged 18 and older, to play Collins, a philosopher, teacher, anarchist, and AIDS activist. Talent must have a low baritone voice and be able to sing a huge, emotional, gospel-style ballad. The production is seeking video submissions for immediate replacements to join the 2017–2018 national tour currently progress. Pay is $650 minimum, plus per diem, housing, and travel. Apply here!
"EVIL LIVES HERE" EP. 309
Casting is underway for an additional role in episode 309 of Investigation Discovery Channel's hit series "Evil Lives Here," which tells the tragic stories of people who lived with killers. Talent, aged 21–57, is wanted for several supporting roles in the production, including Ernie, a bold and charismatic leader of his own church who is known as the "One Strong and Mighty Prophet." The episode shoots Dec. 17–20 in the NYC and New Jersey area. Pay varies by role. Apply here!
SMART HOME PRODUCT LAUNCH
A smart home product manufacturer is currently casting a teaser commercial for its latest product's CES reveal. A male actor, aged 30–45, is sought to play a lead character who will demo the product by using his iPhone. The shoot will take place on a green screen or white infinity setup on Dec. 11 in a studio in Queens, New York. Pay is $200 for the half-day shoot. Travel is not included. Apply here!
"RAINBOW LIGHTS"
Join the cast of "Rainbow Lights," an independent LGBTQ short film that tells the story of Kim and Liz, who, after meeting at a club, embark on a romance too good to be true. Two female actors, one Latina and one Caucasian, aged 18–28, are wanted to play the lead roles of Kim and Liz. There are also multiple supporting and day player roles available for, talent aged 18–45, as well as roles for background actors of all ages. The production will shoot starting in mid-December through January in Los Angeles. There are both paid and unpaid roles available. Apply here!
Want to see even more gigs? We've got 'em in our Backstage casting calls!