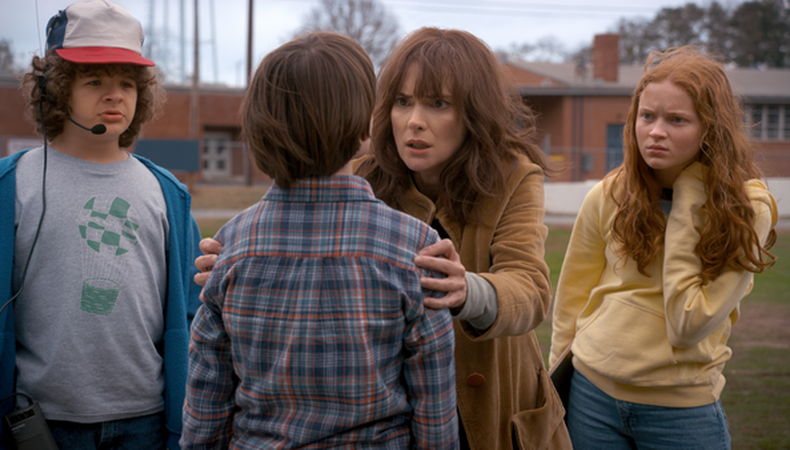 In today's casting roundup, the hit Netflix series "Stranger Things" is seeking actors in Atlanta, Georgia for background roles. Plus, a Make Up For Ever campaign is casting fresh-faced models, an Investigation Discovery true-crime series is seeking background actors, and an adaptation of Jane Austen's "Persuasion" is casting major roles.
"STRANGER THINGS"
Join the third season of the hit Netflix series "Stranger Things." Talent, aged 18 and older, is wanted for background roles in the series. Talent must be 5'8"–6'0" tall with average to muscular builds. Filming will take place on Oct. 1 in Atlanta, Georgia. Pay is $75 for eight hours of work. Apply here!
MAKE UP FOR EVER
Models are wanted for fall 2018 and 2019 Make Up Forever campaigns. Female talent, aged 18–50, of all skintones, is wanted for the shoots. Tattoos, piercings, and colored hair are all accepted. There will be a casting call on Sept. 12 in New York City, followed by a first shoot on Sept. 13 and additional shoots to follow on dates TBD. Pay is $300 per day, with food and final copies provided. Apply here!
"DEAD OF WINTER"
Background casting is underway for season one of "Dead of Winter," an Investigation Discovery true-crime series about murder in the dead of winter. Actors, aged 18–50, are wanted to portray neighbors, funeral guests, cops, bar patrons, and more. The series will shoot the week of Sept. 12 in the NYC and New Jersey area. Rates vary by role. Apply here!
NEW PEMBERLEY DIGITAL PROJECT
Pemberley Digital, an innovative web video production company that specializes in the adaptation of classic works onto the new media format, is now casting "Persuasion," a new web-transmedia series based on the classic Jane Austen novel. Talent, aged 22–40, is wanted to play Anne Elliot, John Knightley, and Freddy Wentworth. The actor playing Anne must know intermediate ballet, and the actor playing Freddy must be able to play guitar and sing. "Persuasion" will shoot in mid-October in Los Angeles. SAG pay will be provided. Apply here!
Want to see even more gigs? We've got 'em in our Backstage casting calls!