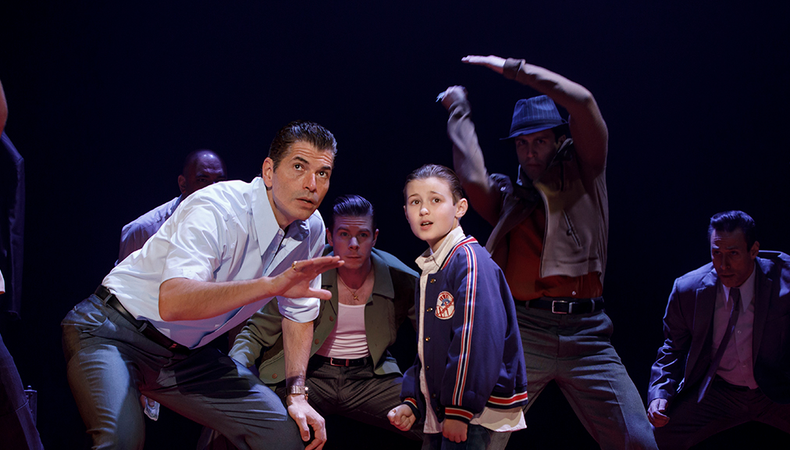 Life's all about the choices we make—make your choice to apply for one of the great gigs in today's roundup, including a starring role in the "A Bronx Tale" national tour! Plus, an OWN Network series is casting background roles, a re-imagining of an H.P. Lovecraft cult classic is seeking leads, and real moms are wanted for a T.J. Maxx commercial.
"A BRONX TALE," NONUNION NAT'L TOUR
The Broadway musical "A Bronx Tale," based on the critically-acclaimed play and film of the same name, is on its nonunion national tour. Talent, aged 18–50, is wanted for lead and ensemble roles, including the starring roles of Calogero, Sonny, and Lorenzo. An open casting call will take place on April 11 in New York City. Rehearsals will begin on Sept. 23 and the tour runs from Oct. 21–May 10, 2020. Pay starts at $1,025 per week with housing, plus health fund and travel provided. Apply here!
"AMBITIONS"
The OWN Network series "Ambitions" is casting background actors. Male and female talent, aged 30–70, is wanted to portray after-hours gamblers. Actors must be comfortable with smoke. Filming will take place in April in Atlanta, Georgia. Pay is $75 for eight hours of work. Apply here!
"CASTLE FREAK"
"Castle Freak," a re-imagining of the 1990 cult classic adapted from the H.P. Lovecraft tale, is looking for talent. Female talent, aged 22–30, is wanted for the lead role Rebecca and male talent, aged 26–35, is wanted to play the lead role John. Nudity will be required, though there will be a nudity rider prior to shooting. Auditions will be by appointment on April 9 in Los Angeles. Filming will take place from June 1–22 in Albania. Pay, travel, lodging, and meals will be provided. Apply here!
REAL T.J. MAXX SHOPPERS FOR MOTHER'S DAY COMMERCIAL
T.J. Maxx is seeking real female shoppers, aged 25–45, who have children between the ages of 5–14 for a Mother's Day vignette-style commercial. Phone interviews will take place on April 11 and the commercial will shoot on April 17 in NYC. Pay is $400. Apply here!