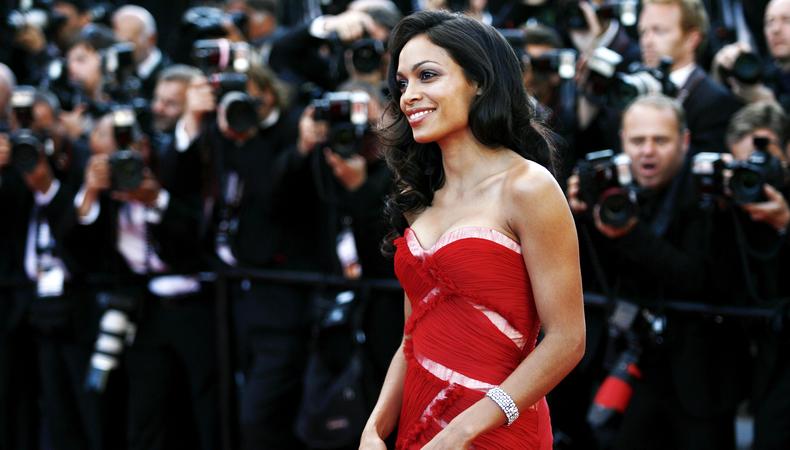 In today's casting roundup, the upcoming USA Network series "Briarpatch," starring Rosario Dawson, is casting a variety of background roles. Plus, an ad campaign needs a mountain biker, a children's series is casting a lead voice actor, and the NBC series "Chicago PD" is looking for background actors.
"BRIARPATCH"
Join the cast of the USA Network series "Briarpatch," starring Rosario Dawson as a dogged investigator returning to her border-town Texas home after her sister is murdered. Talent, aged 20–45, is wanted to portray police officers and detectives in background roles. Additionally, a male actor, aged 18–25, with real photography experience and a female actor, aged 75–85, are wanted for featured roles. Filming will take place various dates in Albuquerque, New Mexico. Pay is $92 for eight hours of work. Apply here!
ADVERTISING CAMPAIGN
Casting is underway for an advertising campaign in the Chicago, Illinois; Dallas and Houston, Texas; and Denver, Colorado markets. An experienced mountain biker, aged 18 or older, who has ridden the trails in the Vail, Colorado area, is wanted for the campaign. Filming will take place dates TBD in Colorado. Pay is $750. Apply here!
"CHICAGO PD"
"Chicago PD" is seeking background actors, aged 20–59, to portray forensic technicians, tactical officers, and more. Filming will take place over one to four days every two weeks from July through April 2020 in Chicago, Illinois. Some pay will be provided. Apply here!
MOONBUG ENTERTAINMENT ANIMATED CHILDREN'S SERIES
Moonbug Entertainment is seeking talent for an animated children's series featuring a group of cute animals learning and playing. A female professional singer, aged 18–40, with a neutral American accent is wanted to lead the series. Recording will take place remotely in August. Pay is $1,500. Apply here!