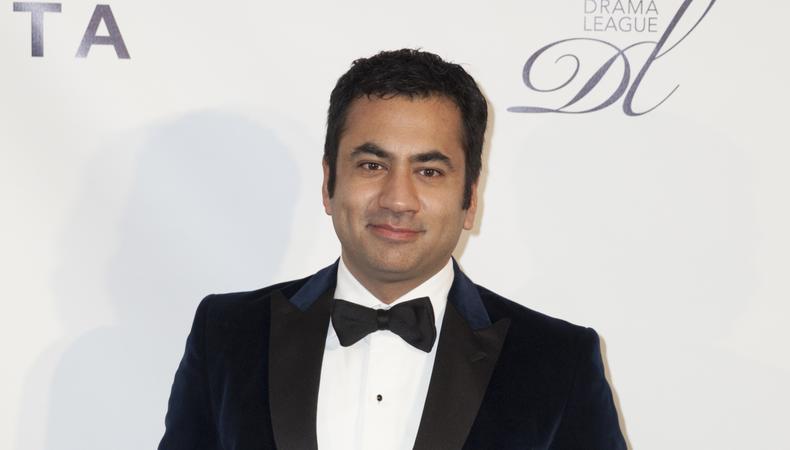 Join Kal Penn as he takes a "fascinating, funny, and mind-blowing" tour across the world for an Amazon Prime series exploring the way money impacts our lives. Plus, a male voiceover artist is needed for a supporting role in a historical-themed drama, trans actors and male actors of color are wanted to play standardized patients at Mount Sinai, and a female actor is wanted to play a parody of a journalist in a comedy webisode.
UNTITLED AMAZON PRIME PROJECT
Casting is now underway for an Amazon Prime project starring Kal Penn as he embarks on a tour of the global economy, "exposing the fascinating, funny, and mind-blowing ways that money plays a pivotal role in all of our lives." Talent, aged 18–75, is wanted for various roles in the production, including bridesmaids, a gold prospector, Uncle Sam, and more. The project will shoot from Sept. 6–9 in Los Angeles. Pay is $200 for the day for background actors and $620 per day for day players. Apply here!
"HARDWICK AERODROME 104," VOICEOVER
A voiceover artist is currently sought for "Hardwick Aerodrome 104," a production following the sons, daughters, and grandchildren of the Greatest Generation who travel to England to uncover the history of a disappearing World War II base. A male actor, aged 18–27, is wanted to play the supporting role of Moiser. Recording will take place in mid-September in New York City. Pay is $200 for approximately 30 minutes of recording. Apply here!
STANDARDIZED PATIENT ACTORS, THE MORCHAND CENTER
The Morchand Center at the Ichan School of Medicine at Mount Sinai is casting actors to train for work. Transgender, non-binary, and gender nonconforming actors of all ages and backgrounds, as well as male actors of color, aged 30–55, are wanted for standardized patient acting. Actors must be available to train from September through December in NYC. Pay is $25–$32 per hour. Apply here!
"BURLY MAN VS. TOWELBAN"
"Burly Man vs. TowelBan," a comedy webisode for Burly Man Coffee, is now casting a lead role. A female actor, aged 20 or older, is wanted to play the role of Kirsten Ohmanpoor, an over-the-top war correspondent who exudes deadpan eloquence. Rehearsals will be done remotely via Skype, and the episode will shoot Sept. 4 in Stuart, Florida. Pay is $250 per day, plus travel and expenses provided. Apply here!
Want to see even more gigs? We've got 'em in our Backstage casting calls!