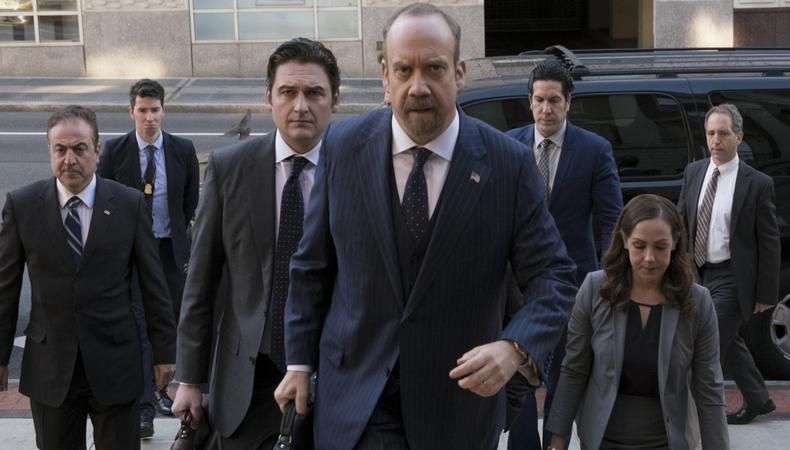 A big last-minute gig is available in today's roundup, as Showtime's "Billions," starring Paul Giamatti, is looking for talent to portray upscale Brooklynites in a shoot this Friday. Plus, a short film about a film production meeting gone wrong, an Olympics-themed digital short, and a short film about an attempt at dating are all casting.
"BILLIONS" SEASON 3 - FEB. 15 & 16
Showtime's "Billions" is currently casting nonunion background actors for a last-minute shoot for its third season. Talent, aged 18 and older, is wanted to portray upscale Brooklyn restaurant patrons. The shoot takes place on Feb. 16 in the early morning and is looking for people with full day and night availability. Actors will be paid $143. Apply here!
"THE PRODUCTION MEETING"
One Imagination Films is currently casting "The Production Meeting," a short film in which four key people on a feature film have a meeting that never gets completed, putting the next-day filming in jeopardy. Talent, aged 25–40, is wanted for the four roles in the production. Rehearsal will take place on March 10 and 17 in Los Angeles. Pay is $100 per day. Apply here!
"I, CURLING"
A female actor, aged 20–40, is wanted to portray a curler in "I, Curling," an Olympics-themed comedy digital short. No curling experience is required. There is also a role available for talent, aged 18 and older, as an FBI agent. The short will shoot on Feb. 19–20 in NYC, with full-day availability needed. Pay is $150. Apply here!
"A JUNE ATTEMPT"
Join "A June Attempt," a proof-of-concept short film about a sweet-yet-mediocre guy's attempt at finally dating the girl he has always liked. A male actor, aged 27–33, is wanted to play Charlie. There are also several supporting roles available for talent, aged 26–40, including June, Charlie's very attractive-yet-approachable crush. There is an audition by appointment on March 4 in Tempe, Arizona. Principal photography will take place in late March in Arizona over two days. Pay is $125 per day, plus meals and travel if outside the Phoenix, Arizona Metro area. Apply here!
Want to see even more gigs? We've got 'em in our Backstage casting calls!