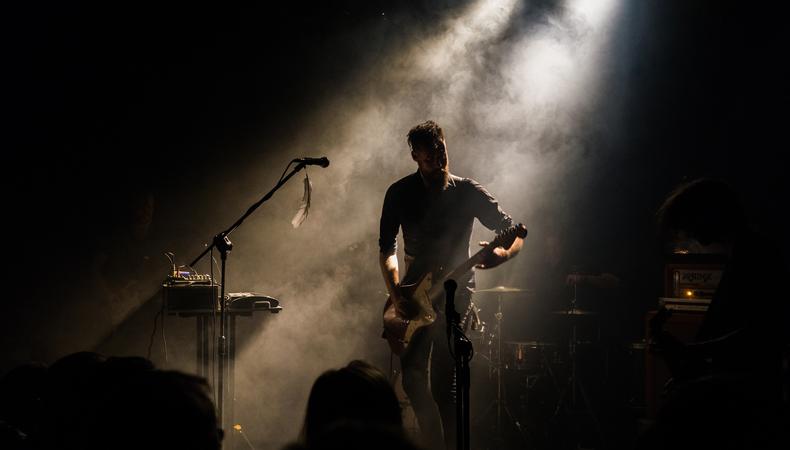 In today's casting roundup, the rock musical "American Idiot" is seeking its lead and ensemble actors for a West Coast production. There are also background roles on Hulu's "The First," a table read for a comic series, and a magician's assistant in a show for children.
"AMERICAN IDIOT"
Casting is currently underway for "American Idiot," the rock musical based on Green Day's powerhouse album of the same name. Talent, aged 18–40, is wanted for multiple roles in the production, including the lead roles of Johnny and Tunny. Guitar skills a plus for several roles. Rehearsals will begin Feb. 18 and the production runs Apr. 6–15 at Center Stage Theater in Santa Barbara, California. Pay begins at $200. Apply here!
"BOUNDLESS"
The comic series "Boundless" is currently casting for a table read of the pilot. A male actor, aged 18–30, is sought to play Ronin, an edgy anti-hero with a noble side deep down. The production will rehearse dates TBD in Atlanta, Georgia, with a table read in February or March. Pay is $200, with food provided. Apply here!
"THE FIRST" SHOPPERS
Hulu's upcoming television series "The First," starring Sean Penn and following the first human mission to Mars, is seeking background talent, aged 18–65, to portray shoppers. Talent must be fit and trim, clean-shaven, and at least 5'11". There is a mandatory fitting on Jan. 3 and shooting will take place Jan. 5 in New Orleans, Louisiana. Some pay will be provided. Apply here!
"MATHEMAGIC!"
"Mathemagic!" a family educational show that performs in performing arts centers and schools, is currently seeking a female actor, aged 22–29, 5'2"–5'6" to play the magician's assistant. Talent must be good at interacting with both children and adults and have solid acting and dance training, stage experience, and comedic timing. Talent will also run the rear-projections so she must be good at computers. The role rehearses Jan. 10–13. Pay is $250 per day, plus meals and travel expenses. Apply here!
Want to see even more gigs? We've got 'em in our Backstage casting calls!