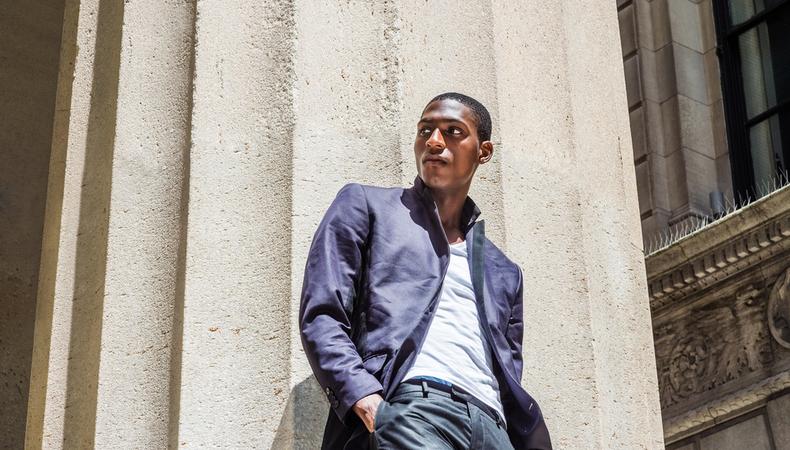 The prescient student film "Black & Blue," about a young black man and a police officer, is casting talent for roles of all sizes. We've also got three more fantastic on-camera opportunities perfect for bolstering your reel and résumé!
"BLACK & BLUE"
Casting is underway for several lead, supporting, and day player roles in "Black & Blue," a student film for Tribeca Flashpoint College "telling a controversial story in two perspectives." Auditions will be held by appointment March 29–30 in Chicago, Illinois, and shooting is slated for April 7–14. Hired actors will be paid $125/day and they will be provided meals.
UNTITLED POLITICAL THRILLER
A still-untitled feature film, "a political thriller for award-winning director Eric Eason," is casting talent for a lead and three supporting roles. The film will shoot this spring and summer in New York, North Carolina, and Argentina, and pay $100/day under a SAG-AFTRA Ultra Low Budget Agreement.
"THE CHILD"
A film for the Art Center College of Design is casting actors for two supporting and two day player roles. The short, "a story of acceptance between an Earth boy and an alien girl," will shoot March 28 in Manhattan Beach, California. Principals will be paid $125/day, with travel stipend, copy, and meals provided for day players.
TBA TV SERIES PILOT
Talent is needed for eight supporting roles in an upcoming pilot for a sitcom. Seeking actors as young as five years old and up to 55 years old for the parts, the piece will shoot this May in Tampa Bay, Florida. Pay will be based on union scale.
If these jobs don't suit you, we've got tons more in Backstage's casting calls! And if you have questions about your career, we have answers on our YouTube channel!