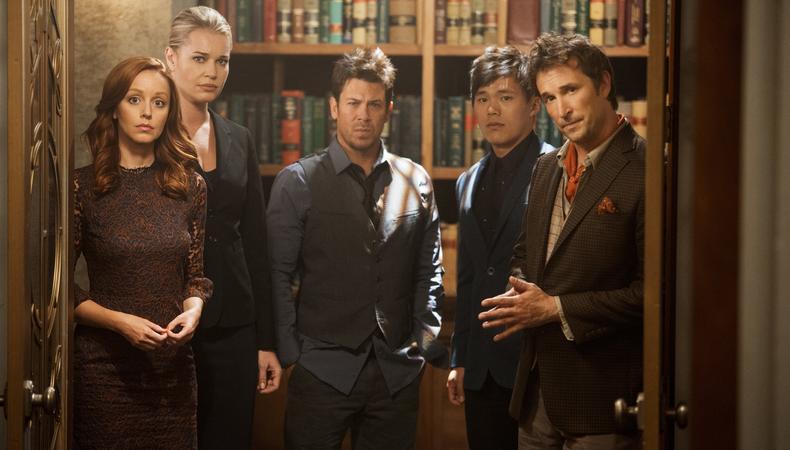 In today's casting roundup, play Honest Abe or portray members of news crews in TNT's "The Librarians!" There are also lead roles available in two short films or you can climb aboard a cruise line and perform in an act evoking classic 1980s teen films!
"THE LIBRARIANS"
"The Librarians," TNT's series about "a group of librarians [who] set off on adventures in an effort to save mysterious, ancient artifacts," is casting background for its fourth season. The series needs a male actor ages 25–50 to portray Abraham Lincoln. Talent must have similar height and build as Lincoln and possess era-specific wardrobe. There are also background roles available for male and female talent aged 20–69 to portray news crews. The production shoots July 17, 18 and 20 in Portland, OR. Pay is $90 per eight hours, plus overtime. Apply here!
"FOR THE RECORD LIVE: THE BRAT PACK"
"For The Record Live: The Brat Pack," a cruise ship combination of rock concert, nightclub act, and musical theater, is looking for several actors to play lead roles. Male and female talent aged 18–25 are sought for several roles in the production, looking to evoke the look and feel of classic 1980s teen films like "Sixteen Candles," "The Breakfast Club," and more. The show will rehearse in November in L.A. and closes in May 2018 (home port is Miami, FL). Pay is $1250 per week. Apply here!
"THE WAITING ROOM"
"The Waiting Room," a short film about two people avoiding their reality in a waiting room, is looking to cast its leads. A male actor and a female actor, both ages 40–60, are needed to play the roles. The production rehearses on/around July 23 and shoots July 30 in Reseda, LA. Pay is $100 per day with meals provided. Apply here!
"6 DEGREES"
Casting is underway for "6 Degrees," a student short film about how New Yorkers "coexist, cohabitate, interact, thrive, and sometimes suffer in a busy metropolis" told in interconnecting vignettes. A female actor ages 18–34 and a male actor ages 25–40 are sought to play two lead roles. The production rehearses July 16–17 and shoots two days between July 18–21 in NYC. Pay is $100 per day, with lunch and footage provided. Apply here!
Want to see even more gigs? We've got 'em in our Backstage casting calls!