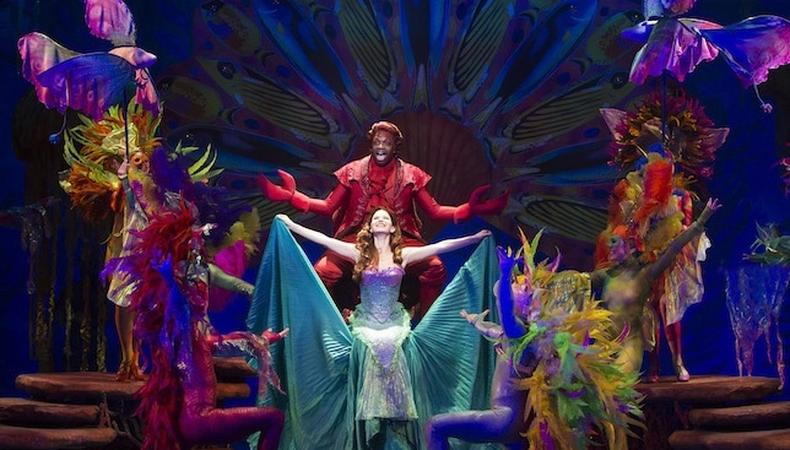 The seaweed is as green as it gets in today's casting roundup. Join an upcoming production of "The Little Mermaid," the Disney musical written by Alan Menken, as a lead or supporting actor in March. Plus, FX's "The Americans" is seeking background talent, a TV pilot has supporting roles available, and a student film is looking for its leads.
"THE LITTLE MERMAID"
An immersive California production of Alan Menken's "The Little Mermaid" is currently seeking talent for a March run. Union and nonunion talent, aged 8–60, are needed to play Ariel, Eric, Ursula, and all other major characters. Rehearsals will begin Feb. 8, 2018, and the show will run March 15–18 at El Segundo Performing Arts Center in El Segundo, California. Four Equity contracts are available. Nonunion actors will be paid $500–$700. Apply here!
FX "THE AMERICANS"
FX's hit series "The Americans" is currently seeking talent for background roles. Nonunion actors, aged 20–45, are wanted to portray youthful bar-goers. The production will shoot Nov. 28 and/or 29 in NYC. Pay is $143 for 10 hours of work. Apply here!
UNTITLED TV PRESENTATION
Casting is currently underway for a test pilot intended for a cable TV network. A female actor, aged 30–40, and a male actor, aged 50–65, are wanted for two supporting roles. There will be a one-day rehearsal and shoot date TBD in NYC. Pay is $100. Apply here!
"MMM...PANCAKES"
"mmm...pancakes," a student film about a young man who works up the courage to make the first move, is currently seeking its leads. A male actor and a female actor, aged 16–25, are needed to play Leo and Mona, respectively. There are also two supporting roles available for talent, aged 16–26. The film will shoot Dec. 8–10 in Brooklyn, New York. Pay is TBD. Apply here!
Want to see even more gigs? We've got 'em in our Backstage casting calls!