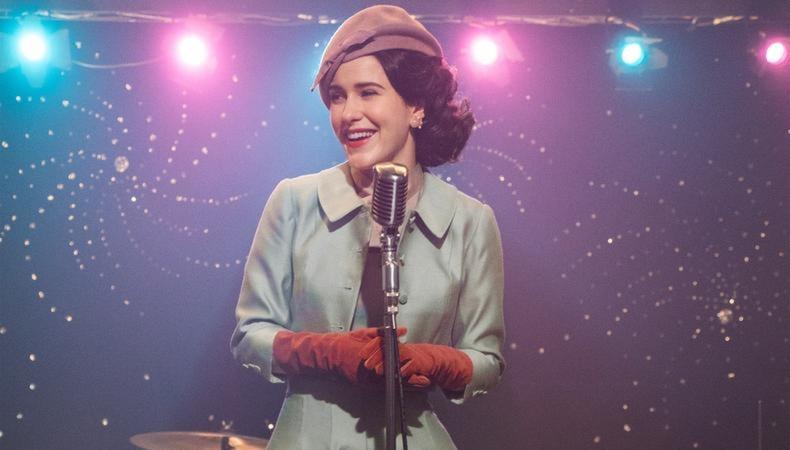 Amazon's hit comedy "The Marvelous Mrs. Maisel" is back for Season 3 and is casting female actors to play Army wives and girlfriends. Plus, a Netflix original is looking for people with real paranormal experiences, and Via and NBC Skycastle are casting commercials.
"THE MARVELOUS MRS. MAISEL" SEASON 3
"The Marvelous Mrs. Maisel" is back for Season 3 and is casting background actors. Female actors, aged 18–40, are wanted to play wives and girlfriends of U.S. soldiers attending a canteen. Talent should have natural-colored hair that is shoulder-length or shorter and be comfortable working around atmospheric smoke. Filming will take place in mid-to-late March in New York City. There will be a fitting date before the shoot date. Pay is $210 for 12 hours of work. Apply here!
NETFLIX ORIGINAL "HAUNTED" SEASON 2
Netflix is seeking real people with real stories for "Haunted" Season 2. People, aged 18 and older, with first-hand paranormal experience are wanted to apply. Filming will take place based on the location of the talent. Filming dates and pay are TBD. Apply here!
VIA PROMO
The ride-share app Via is casting actors to portray eclectic passengers in an upcoming commercial. Talent, aged 12–90, is wanted to portray couples on a date, businesswomen, and more. The commercial will shoot on March 7 in NYC. Pay is $75. Apply here!
NBC SKYCASTLE CAR COMMERCIAL
NBC Skycastle is seeking actors, aged 18–35, for background talent in Bay Area Mercedes commercials. Filming will take place on March 13 in Oakland, California. Pay is $200 with a meal provided. Apply here!