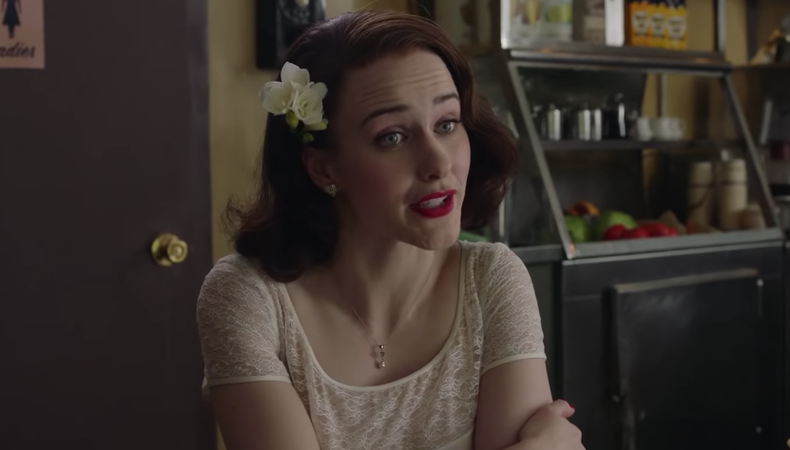 Head into the weekend with one of the great gigs in today's roundup! The second season of Amazon's "The Marvelous Mrs. Maisel" is looking for a male actor to portray an Irish groom next week. Plus, a web series about friends with benefits is casting its leads, a dance show in Las Vegas, Nevada is holding auditions, and a futuristic love story needs an antagonist.
AMAZON'S "THE MARVELOUS MRS. MAISEL"
Background casting continues for the second season of the Amazon series "The Marvelous Mrs. Maisel." A male actor, aged 21–35, is wanted to play a featured Irish groom. Talent must be okay with working around atmospheric smoke and be okay receiving a 1950s period haircut. The production will shoot May 17 in the New York City area. SAG rates apply to Union members and rates for nonunion actors are TBD. Apply here!
"BESTIES"
Join the cast of "Besties," a mini-series about a guy convincing his female best friend to explore the option of being friends with benefits. One male actor and one female actor, aged 20–29, are wanted to play the roles of Eric and Raven. The series rehearses and shoots on dates TBD in NYC. Pay is $50 per day with meals and transportation provided. Apply here!
"FLOORED: THE SHOW"
Talent is wanted for "Floored: The Show," a new dance-focused show that will also feature live music. Female dancers, aged 18–35, who have specialties in African, African-Cuban, salsa, shuffle, Charleston, tap, hip-hop, or ballet are wanted to join the show. There will be an open casting call on May 20 in Las Vegas, Nevada. Rehearsals begin in June with shows opening in mid-to-late summer or early fall. Rehearsals and performances will be paid, rates are TBD. Apply here!
"AI BEFORE THE COMMON ERA"
Casting is underway for "AI Before the Common Era," a story about two lovers, one from the China of the future and one from ancient Babylon, who must overcome all odds, including time itself, to stay together. A male actor, aged 18 or older, is wanted to play the antagonist, Laws, a deceitful man among the ranks of ancient nobles. Filming will start Aug. 5 and last four months in various cities in China. Pay is $400 per day, with travel, meals, and hotel covered by the production. Apply here!
Want to see even more gigs? We've got 'em in our Backstage casting calls!