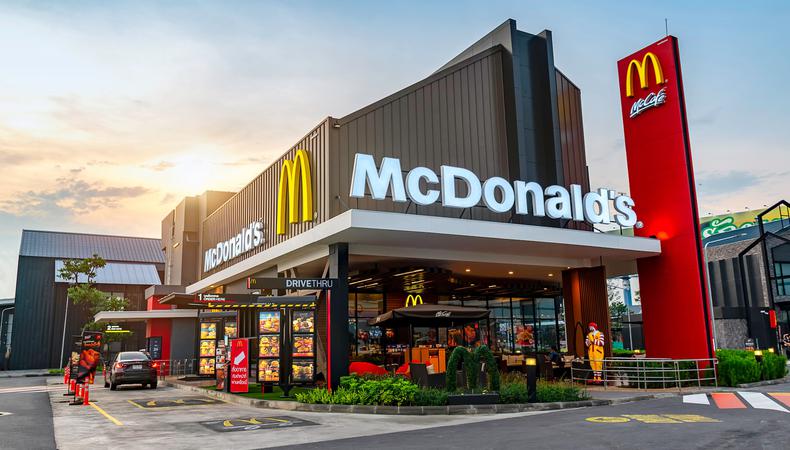 We're lovin' today's top gigs! Get happy, Los Angeles locals: A McDonald's photo and video shoot is now seeking individuals and real families. Plus, a pair of short films and a TikTok ad for a fast-food brand are casting now!
McDonald's Photo and Video Shoot—Los Angeles
Kids and adult talent (including real families), age 6 and older, is wanted for a lifestyle photo and video shoot for McDonald's. Proof of vaccination against COVID-19, as well as negative testing pre-shoot, are required. Shoots will be held on Oct. 26–28 over eight hours in Los Angeles. Pay is $1,750 total.
Want this gig? Apply here!
"The First Date"
Iris Dark Films is casting "The First Date," a short film about a white woman and a Black man on a blind date, both of whom have never dated outside their race before. A white or Asian female actor, age 18–35, is wanted to play the role of Kelcey. Filming is set to take place in December in Atlanta. Pay is $400, with travel, lodging, and meals covered.
Want this gig? Apply here!
"Valentina"
Valagardo Productions is casting "Valentina," about an 8-year-old girl who takes an overnight road trip with her grandparents and discovers that they aren't fit to take care of her. A young, plus-size Latinx or Hispanic female actor, age 7–11, is now wanted for the titular role of Valentina. A female actor, age 40–45, who speaks fluent Spanish is wanted to play the grandmother role. Filming will take place on Nov. 13–14 in L.A. Pay is $125 per day, with meals provided.
Want this gig? Apply here!
TikTok Ad for a Fast-Food Brand
Union content creators, age 18–25, are wanted for a reimagining of the "Eat Your Vegetables" TikTok trend for a fast-food brand. Talent must be based in New York City but may potentially work remotely. Pay is $500 plus 20%, if applicable.
Want this gig? Apply here!
Looking for remote work? Backstage has got you covered! Click here for auditions you can do from home!