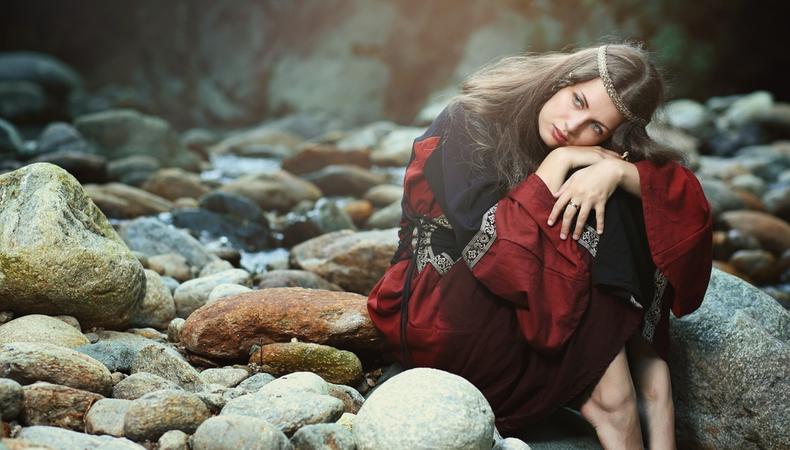 Happy Halloween! Today's Backstage casting notices might just help to get you into the holiday spirit. An upcoming medieval period drama is casting an actor for a leading role. We've also got three more projects including a noir short film and a brand-new musical comedy. See if there's a role for you below!
MEDIEVAL PERIOD DRAMA
Time to break out that British accent: A medieval drama series seeks a female actor aged 18–30 to portray "a highborn noble with lots of confidence; she will only wear the finest silks." The project is shooting this fall in Los Angeles, California, and will provide travel and accommodations.
PET COMEDY PILOT
One supporting and four leading roles are sought for a pet comedy pilot, which will explore "humans and the unique relationships they form with their pets." Shooting is slated for Nov. 18–20 in New York City and Brooklyn, New York.
"CLAUDIO QUEST"
"Claudio Quest," a new musical comedy following a superhero, his little brother, and one "butt-kicking princess," seeks nonunion actors for lead, supporting and ensemble roles. The piece, helmed by director Marshall Pailet, will run Jan. 27–Feb. 26, 2017 at Chance Theater in Anaheim, California.
"THE VILLAGER"
Noir short film "The Villager," set in Manhattan's West Village, seeks talent for two supporting roles. The project is casting a female actor aged 25–35 to portray confident but naïve Abby, and a male actor aged 45–65 to play Abe, a father figure to the protagonist. Auditions will be held Nov. 7 at Ripley Grier Studios in New York City.
For even more job opportunities, browse all of our casting calls!
And for expert tips on getting cast, check out Backstage's YouTube channel!