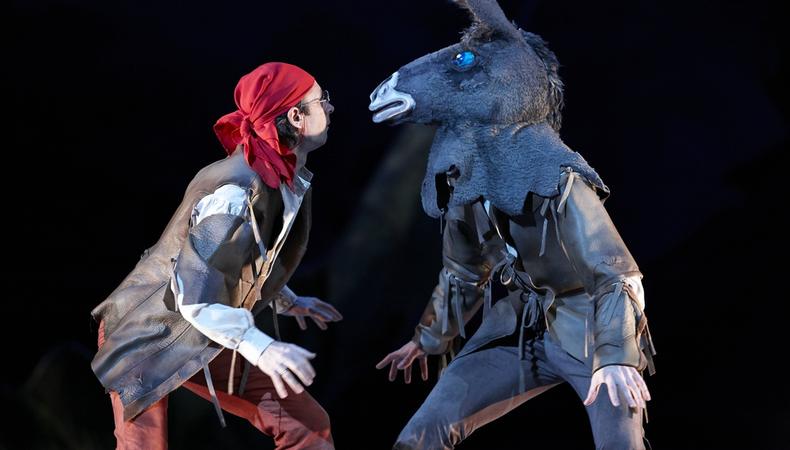 In today's roundup, Shakespeare on the Sound is currently casting "A Midsummer Night's Dream," and you have the chance to play Puck, Oberon, and more. Plus, a pair of Netflix shows are seeking background to portray skiers and funeral mourners, and a short film about forbidden love is looking for its leads.
"A MIDSUMMER NIGHT'S DREAM"
Shakespeare on the Sound is currently casting Equity and non-Equity actors for an upcoming production of "A Midsummer Night's Dream." Male and female talent, aged 20–55, are sought for the show's major roles, including Theseus/Oberon, Philostrate/Puck, and more. Actors with excellent facility with the text and great movement are especially sought. There will be a script workshop May 14–18 with rehearsals beginning May 22 in New York City. Performances run June 13–July 1 in Norwalk, Connecticut. AEA roles will pay $522 per week and non-AEA roles pay $400 per week. Travel is provided for all actors. Apply here!
"OZARK"
Netflix's "Ozark," starring Jason Bateman, is casting its second season. Male and female talent, aged 35 and older, are sought to portray a mix of business types, retired types, mobsters, and attractive wives as funeral attendees in background roles. Actors must provide their own good funeral attire. The production shoots Feb. 12 and 15 in Atlanta, Georgia. Pay is $64 for eight hours of work, with overtime provided past eight hours. Apply here!
"WHY, WHERE AND HOW?"
Casting is underway for "Why, Where And How?" a new proof-of-concept featurette for a coming-of-age romance-drama-fantasy film. A male actor, aged 18–34, and a female actor, aged 30–50, are sought for the two lead roles in the film: a custodian and university professor, respectively. "Why, Where And How?" will begin filming in May in San Diego, California. Pay is $100 per day. Apply here!
NETFLIX'S "THE GOOD COP"
Talent, aged 18–75, who own their own ski equipment are wanted to portray skiers on the first season of Netflix's "The Good Cop," starring Tony Danza and Josh Groban. The production will shoot sometime between Feb. 22 and March 5 in the Orange County or Harriman, New York area. SAG-AFTRA rates apply to members, and nonunion actors will be paid $143 for 10 hours of work. Apply here!
Want to see even more gigs? We've got 'em in our Backstage casting calls!