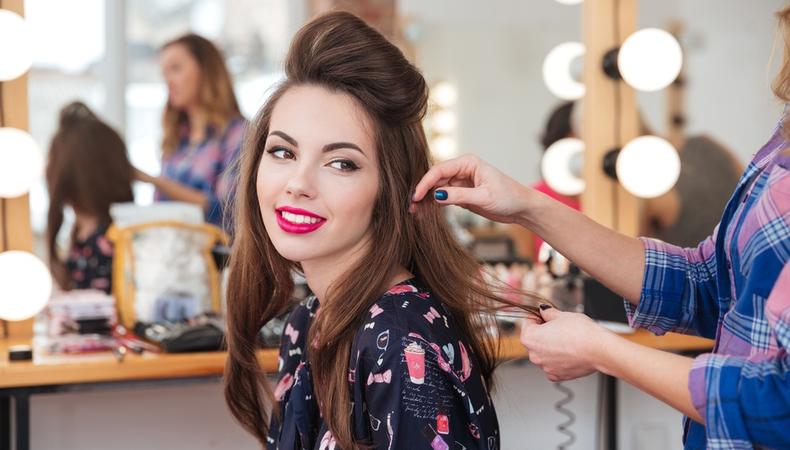 Start your week off right with one of the top gigs in today's roundup! Get paid to get all done up in a video for Condé Nast, currently seeking a model for an on-camera how-to hair video. Plus, appear in a pair of toy commercials, make an omelette in the "Something Rotten" non-union tour, or get paid to talk about your experiences with a top phone app.
CONDÉ NAST, HAIR HOW-TO VIDEO
A female model, aged 24–31, is currently wanted for an on-camera how-to video for Condé Nast. Talent should be bubbly with long, loose curls or straight hair, preferably dyed. The video and promotional photos will shoot on Aug. 8 in New York City. Pay is $1,000. Apply here!
TOY COMMERCIAL
A pair of toy commercials is currently seeking young kids with great smiles and laughs. Caucasian, Latinx, and Asian children, aged 4–5, are wanted. Talent must be able to dance and take basic acting direction. The shoot will take place during the week of Aug. 6 in Atlanta, Georgia. Pay is TBD. Apply here!
"SOMETHING ROTTEN," NON-UNION TOUR (OPEN CALL FOR DANCERS)
Join the non-union tour of the hit musical "Something Rotten." Male and female dancers, aged 18–30, are wanted to join the ensemble. Talent must be able to tap and sing well. Selected dancers will be understudying the roles of William Shakespeare and Portia in the production. There will be an open casting call on July 30 in NYC. Rehearsals will begin on or about Aug. 27 in NYC and the tour will run from Sept. 25–May 19, 2019. Pay is $500 per week minimum, plus housing and per diem. Apply here!
"CALM"
"Calm," the #1 app for Meditation and Apple's 2017 App of the Year, is now casting real basic users and premium subscribers to talk about their experiences using the app. Talent aged, 18–70, is wanted for the gig. No acting is necessary. There will be a fitting if needed on July 23 and filming will take place on July 25 or 26 in Los Angeles. Pay is $500 plus a $1,000 buyout. Apply here!
Want to see even more gigs? We've got 'em in our Backstage casting calls!