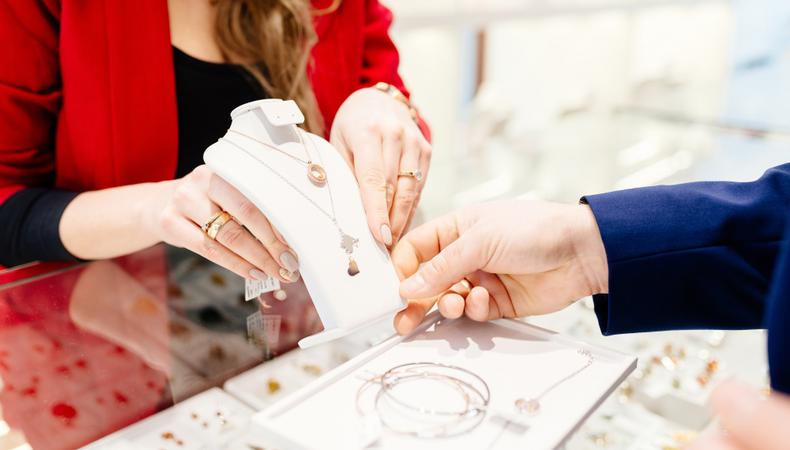 Diamonds are your best friend in today's casting roundup! A modern jewelry brand is seeking several cis and trans models for an upcoming shoot. Plus, a new Everlast fitness app is seeking on-camera trainers, a skincare line is seeking its spokeswoman, and a short film is casting a lead role.
JEWELRY BRAND LIFESTYLE PHOTO SHOOT
Aether Diamonds, a modern jewelry brand that uses carbon-negative diamonds, is seeking talent for a lifestyle photoshoot. Cis and trans models of color, aged 18–45, are wanted for the shoot, which will be held on Nov. 10 in New York City. Pay is $500–$800 and negotiable. Apply here!
EVERLAST FITNESS
Fitness and fight sports trainers, aged 21–40, are wanted for on-camera work for a new Everlast fitness app for boxing and MMA-inspired workouts. Filming will take place in NYC, dates TBD. Pay is $500 per day of filming. Apply here!
PROVEN ONLINE COMMERCIAL AD
Casting is underway for an online commercial for a line of new PROVEN skincare products. Two female actors, aged 18–30, are wanted for the lead spokeswoman and for a background role. Filming will take place on Oct. 26–27 in Los Angeles. Pay is $200 for the background role and $750 for the lead role with meals provided. Apply here!
"ANSWERS"
Join the cast of "Answers," a short film about a couple whose relationship is on the rocks that commits to an artificial intelligence-led evaluation that determines whether they should be together or not. A female actor, aged 20–26, is wanted to play Robin, one of the starring roles. Filming will take place on Jan. 15–30, 2021, in L.A. Pay is $900 for six days of work. Apply here!
Looking for remote work? Backstage has got you covered! Click here for auditions you can do from home!